Early ballots for the Nov. 6, 2018 General Election go out this week on Oct. 10.  If you're confused about the many Propositions on the ballot, here's a handy guide from the Pima County  Democratic Party.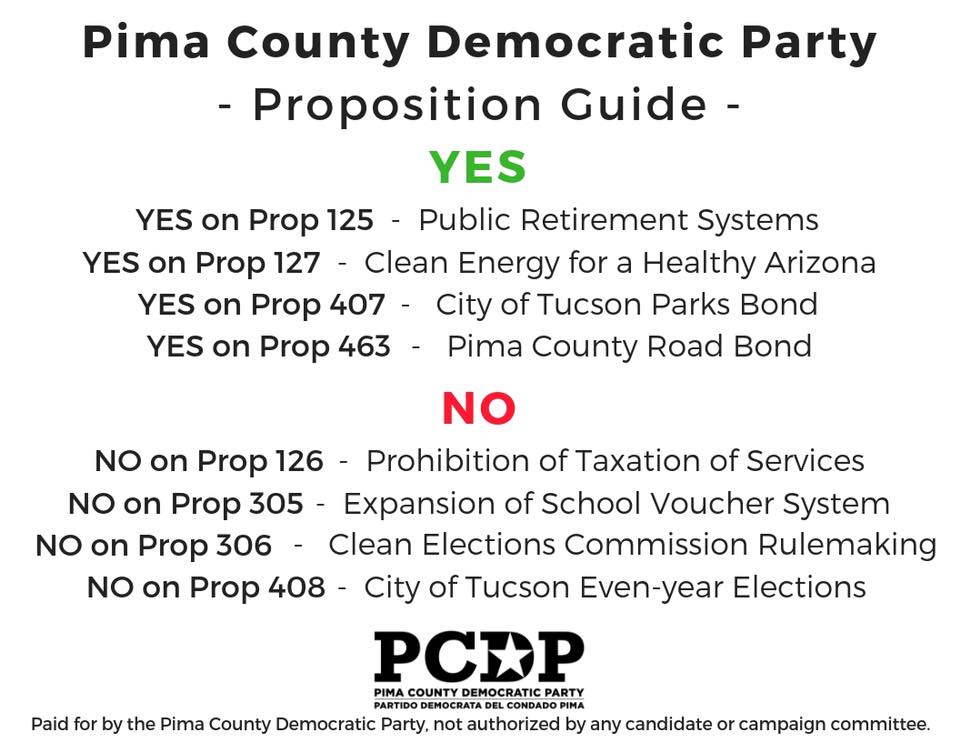 Democrats of Greater Tucson meets every Monday at high noon at Dragon's View restaurant, 400 N. Bonita Ave. Today they are hosting various speakers on most of these propositions.  Next week's speaker is on  Yes on Prop. 127.
Vote wisely on or before Nov. 6, 2018.
Support volunteer citizen journalism at the Blog for Arizona with a donation today. Your PayPal contribution keeps the Blog online and sustains a free press in Arizona.