Happy New Year of the Rooster. Three events upcoming for Chinese New Year (which is on Jan. 28, 2017) but these events are on Feb. 4 and 11. See flyers below.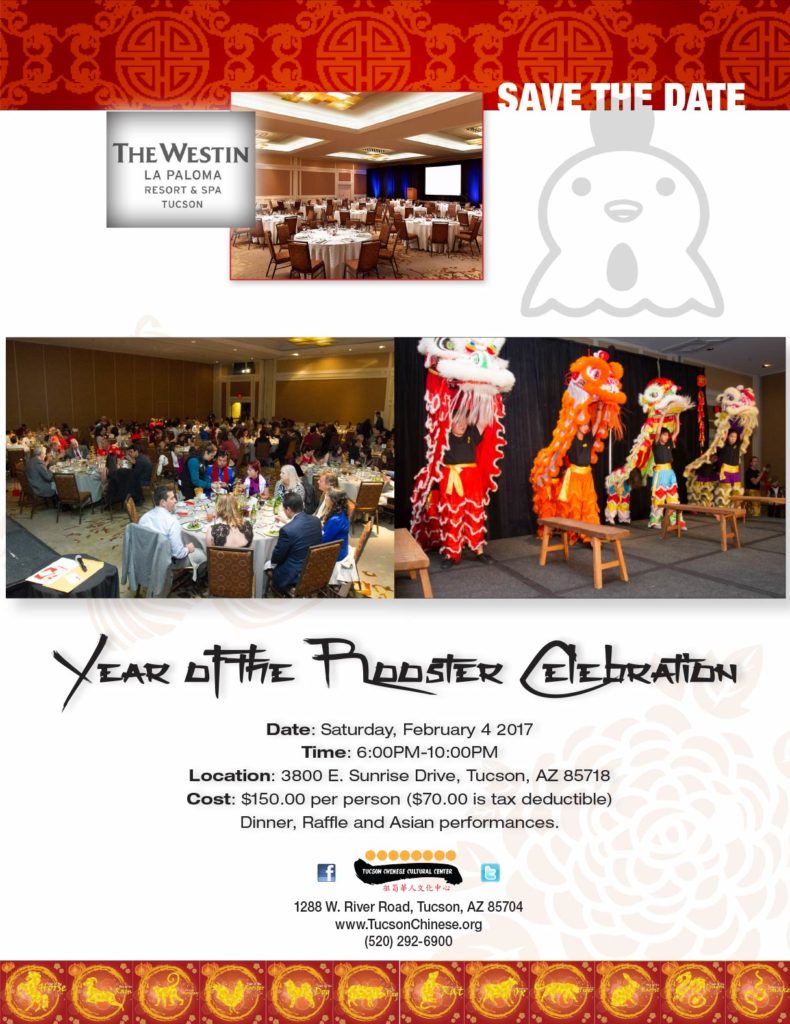 Please note new location for the New Year's family-oriented event on Feb. 11 — now at the Tucson Mall.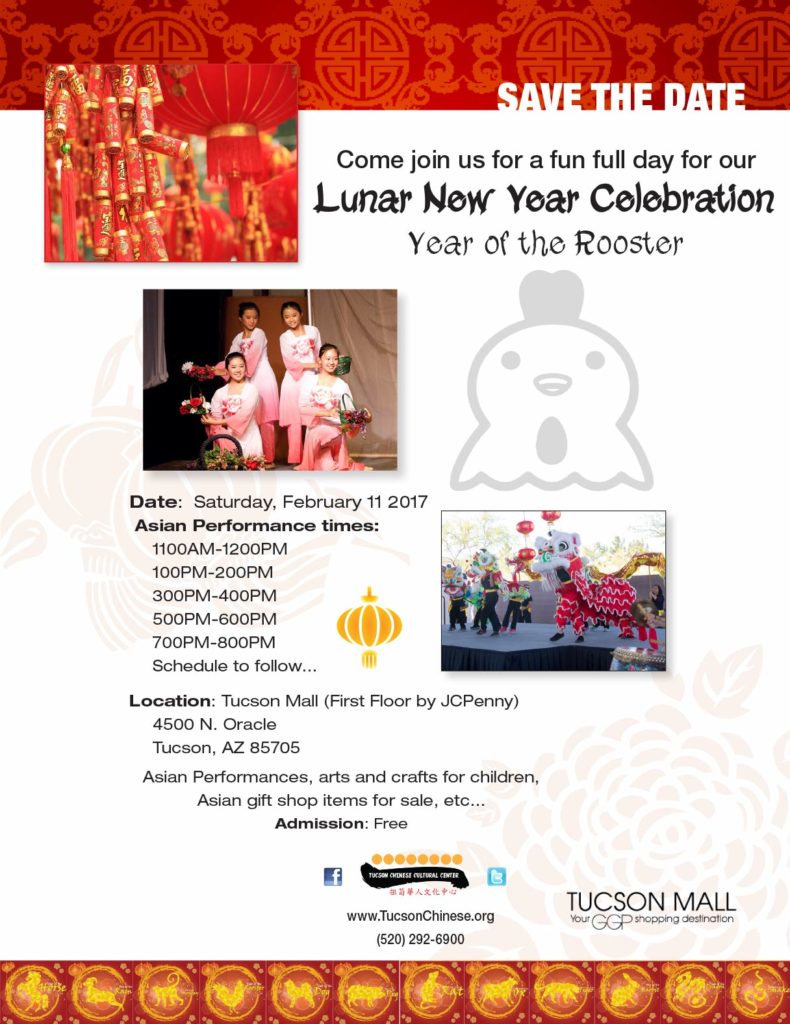 And if you want to celebrate twice on Feb. 4, check out another one at Himmel Park library:
Chinese New Year Celebration!
Saturday, February 4, 2017 (10:30AM – 12:30PM)
Himmel Park Library, 1035 N. Treat Ave.
"Come celebrate the Year of the Rooster!
We'll have crafts, refreshments, stories, and live music. All ages are welcome!"
https://pima.bibliocommons.com/events/search/fq=branch_location_id:(HIM)/event/5873d07284169d3d00a7fb19