In my 57 years, it has never been harder being Jewish than it is now.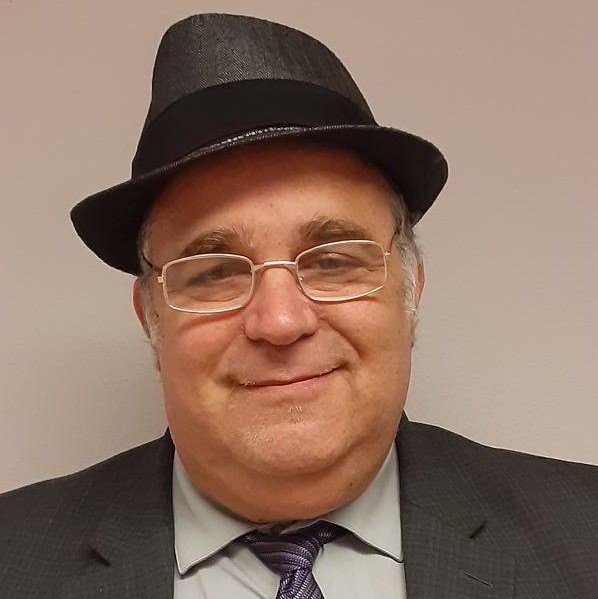 Last year, our Arizona Jewish Community had to contend with antisemitism coming from the Republican general election statewide candidates. It continues today in the white supremacist antisemitic ramblings of Republican leaders Paul Gosar and Wendy Rogers.
Since the Oct. 7 Hamas atrocities in Israel, our community has had to deal with a major rise in antisemitism from the far left, with incidents such that I have never seen in the United States.
Oct. 7 was an extremely traumatic day for Jews around the world, with 1,300 civilians killed and 240 hostages kidnapped. The pictures of Hamas terrorists executing Jews and parading a naked Jewish woman through the streets of Gaza with crowds cheering hit our hearts hard. Hearing the stories of Jewish women getting raped and babies burned alive brought our worst fears to light. It was the worst loss of Jewish life since the Holocaust.
One reason this hits our community hard is that we have grown up with the stories of the 6 million people killed in Europe because they were Jewish. My wife grew up with grandparents who were both in Auschwitz and met in a displaced-persons' camp after the war. Her grandfather lost his first wife and sons.
Spiritual homeland since 10th-century BCE
I have never been to Israel myself, but I, like most Jews, feel a very strong connection. It has been our spiritual homeland since the 10th-century BCE, and there has been a continuous Jewish presence in Israel from ancient times to today. It gives us a place to go if things become unbearable elsewhere.
Hamas is very open about its policy towards Jews. Its 1988 charter states the "Day of Judgment will not come about until Muslims fight Jews and kill them." On Oct. 24, 2023, Hamas leader Ghazi Hamad, said on TV, "We must teach Israel a lesson and we will do this again and again" (referring to the Oct. 7 massacre).
Our Jewish Community has been grateful for the strong support Israel has received from the Biden Administration and our Arizona Senate and House delegations.
However, we are seeing our fellow Americans on the far left publicly support Hamas and justify the horrible atrocities committed on Oct. 7. While the blood was still drying after Oct. 7,
The Democratic Socialists of America had a pro-Hamas rally in New York where speakers joked about "the resistance" killing "hipsters."
People are tearing down pictures put up of the hostages being held by Hamas.
A professor at Cornell University called the Hamas Oct. 7 attack "exhilarating and energizing."
At an anti-Israel rally at Tulane University, Israel supporters were punched, and one got a broken nose.
There have been many other incidents where Jewish students were harassed and threatened just for being Jewish.
Slogan means "get rid of all the Jews in Israel"
Here in Tucson, just three days after the Hamas atrocities, a group of about 70 pro-Palestinian protesters were walking around downtown loudly chanting slogans. (This occurred just before 1,000 of us gathered at the local Jewish Community Center to mourn the Israeli deaths). On the following Friday, there was a loud pro-Palestinian rally at Old Main.
People, of course, have a right to protest, but when they are chanting "From the river to the sea" as they were at Old Main, that means to get rid of all the Jews in Israel. It naturally makes Jewish people quite uneasy to hear those chants.
This is a tough time for the world. Nobody likes seeing civilians killed in Gaza, but Hamas is still holding Israeli hostages, firing missiles, and using the Gaza population as human shields. As Hillary Clinton recently said, a ceasefire would be "a gift to Hamas." So Hamas must be removed, and the only way is for Israel to confront them in Gaza.
Our Jewish community would just ask for your understanding and support during this difficult time.
This editorial was first published in the Arizona Daily Star.