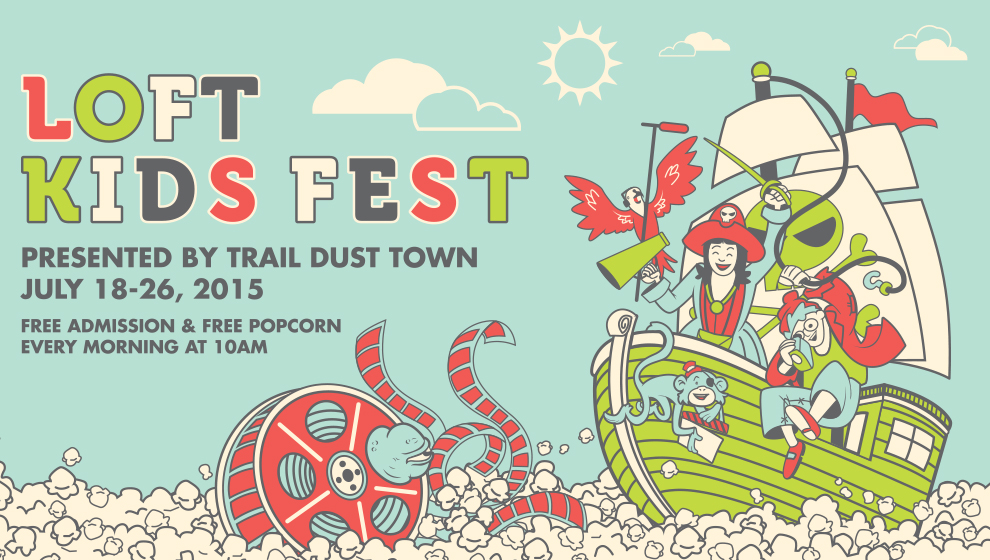 Go to www.loftcinema.com from July 18 to 26 to see what kids movie is playing each day — for free.
And don't miss the FREE pre-film series kick off  at Trail Dust Town on July 17, at 5:30 p.m.:
https://loftcinema.com/film/loft-kids-fest-kick-off-at-trail-dust-town/
To celebrate the kick-off of the 2015 Loft Kids Fest, Trail Dust Town will have free festivities, games and more, including a visit from the eegee's Party Van! There will also be Harry-Potter themed fun, live music by The Nap Skippers and One Man Train and we'll be joined by our community partners Whole Foods, the Department of Transportation, the Children's Museum Tucson, El Grupo Youth Cycling, ATA Martial Arts, Hermitage No-Kill Cat Shelter, Western Institute for Leadership Development, the Harry Potter Library Group, Playformance, Red Soles Dance and Fitness, Usborne Books and the Arizona Families blog.

Trail Dust Town is the in-town destination for old-west family fun! Enjoy wild west stunt shows, amusement rides, gift shops, and Pinnacle Peak Steakhouse!