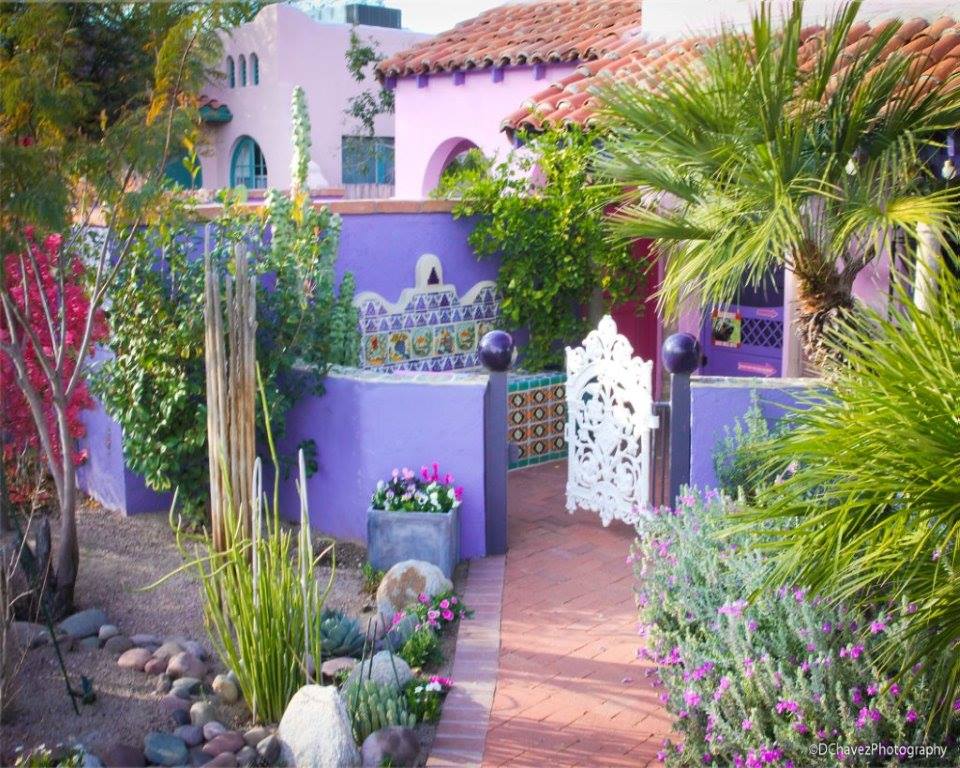 From Sam Hughes Neighborhood Assn. website, www.samhughes.org:
The Sam Hughes Home and Neighborhood Tour Committee is happy to announce that the 2015 tour will be Sunday, April 12 from 12-5. The self-guided tour will include residences, gardens, a museum/gallery, a historic church, unique businesses, and activities in Himmel Park. Several venues will be offering complimentary refreshments.

Tickets will again be just $20 with a discount for Sam Hughes Association members. Pre-tour ticket purchase will be available at Arte de la Vida at 37 N. Tucson Blvd. M-Sa. 10-5., Su 12-4. Plentiful tickets will be available the day of the tour in front of Rincon Market, 2513 E. 6th St. beginning at 10 a.m.

Proceeds go to support the many varied activities and projects in the neighborhood. This year a large portion of the proceeds will to toward enhancing amenities at Himmel Park.
Sam Hughes Neighborhood boundaries are Speedway to Broadway, Campbell to Country Club.  See Ward 6 map:  http://www.tucsonaz.gov/files/pdsd/Ward6new.pdf. Enjoy this home tour, held every other Spring.
Terrific article in the Arizona Daily Star on this upcoming tour: http://tucson.com/lifestyles/home-and-garden/tour-explores-one-of-tucson-s-most-beloved-neighborhoods/article_80fe0f07-0b34-5eb9-b5b7-121f9fd5b633.html