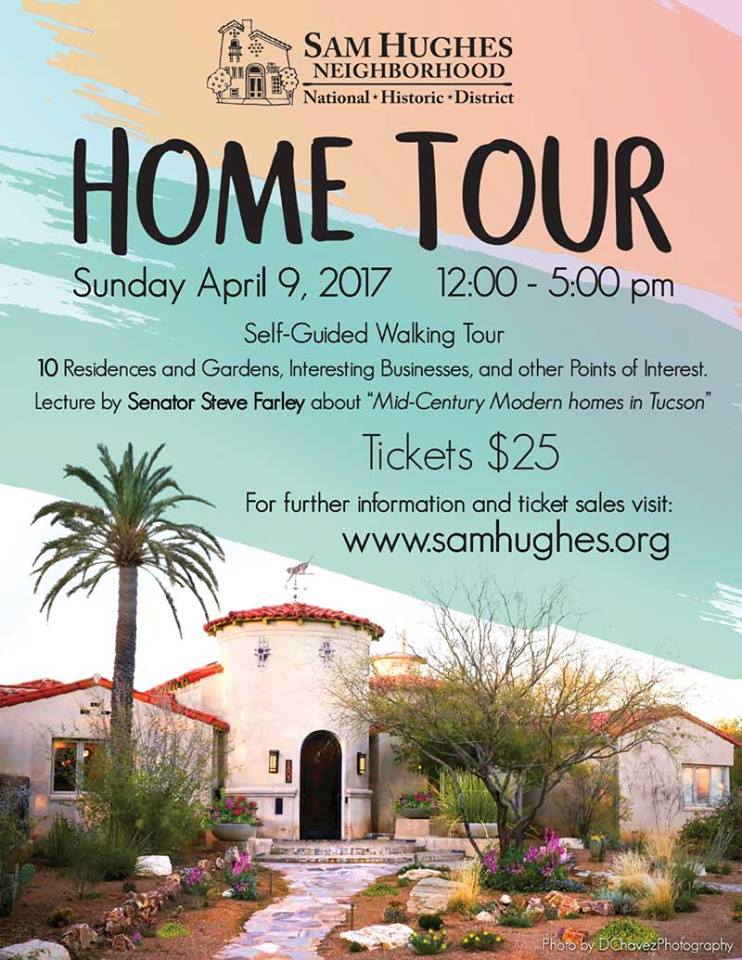 More info at www.samhughes.org to purchase tickets online, or at Rincon Market (2513. E. 6th St.) the morning of the tour, starting at 10 a.m. Sam Hughes Neighborhood Assn. members only $15.
LD 9 State Senator Steve Farley will be lecturing, though he does not live in the neighborhood. This SHNA home tour fundraiser is held every other year in the Spring.
Sam Hughes Neighborhood is east of the UA, northern boundary is Speedway Blvd., southern one is Boardway Blvd, from Campbell Ave. to Country Club Rd.