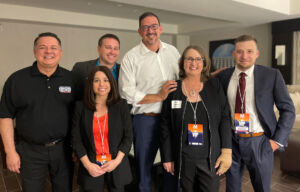 The team at Matters of State Strategies can claim success for the first electoral cycle they operated in.
Adrian Fontes, the Arizona Secretary of State-Elect, was their most noteworthy client.
Another client that fared well this electoral cycle was State Legislator Amish Shah.
Ginger Skyes Torres, a third client who ran for Congress, was just appointed by President Biden to serve as the State Executive Director of the U.S. Department of Agriculture (USDA) Farm Services Agency (FSA) in Arizona.
Matt Grodsky, the Vice President and Director of Public Affairs for Matters of State Strategies graciously took the time to discuss the 2022 election cycle and how the organization will prepare for 2024.
The questions and his responses are below.
Did 2022 go as well as you and the other members of Matters of State Strategies planned?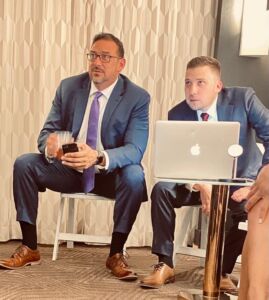 "We were honored to be a local agency that was brought on board to Adrian Fontes' campaign in October of 2021. We spent 13 months using every resource at our firm to get him elected as the next Secretary of State, through the efforts of our team and a great candidate – Adrian was the highest vote-getter in Maricopa County.  We were very excited that Amish Shah made it through his primary and we were thrilled that Ginger Sykes Torres was appointed to the Biden Administration. Broadly,  it was great to see Democrats across the state get over the finish line in what's historically not supposed to be a good year for the incumbent party."
What were at least two areas that went well for your organization in 2022?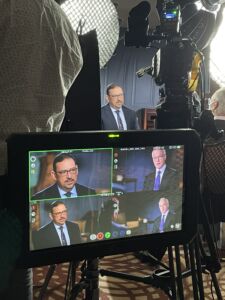 "The public relations side was hugely successful. We were able to spark substantial interest in Adrian Fontes by promoting him early on in the primary. That coupled with his charisma made him a very attractive candidate for members of the media to engage with, especially as Mark Finchem became more and more defined. We were able to really blow it out of the water with opportunities like the TIME Magazine cover, 60 Minutes, and shows like The Problem With Jon Stewart. Our firm was the full-service arm for the campaign and helped with the ideation, design, production, and placement of Fontes material. Our partners for Spanish media at Productions 52 and My Code were pivotal collaborators in helping generate a "transcreation" message that resonated with Latino voters in a way that Democrats have not previously tried. On the media buying side, our team was second to none. We strategically placed Adrian's ads in certain Fox News blocks and other conservative spaces to help build up a broad coalition of voters beyond our Democratic bubble. That strategy worked wonders since Adrian was the highest vote-getter in Maricopa County for the Democrats."
What were at least two areas that your organization needs improvement in heading into the next election?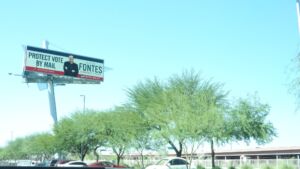 "I think there's always room for improvement and we're still doing our analysis now that the canvas is done. If I had to identify an area of opportunity to improve it would be infrastructure building for campaigns in primaries. It is difficult for candidates to keep the lights on in primaries because donors and supporters want to wait and keep their powder dry until the general shows up. That can starve winning candidates of resources early on and a lot can then fall on the general consultants to fill the gaps – which can be very time-consuming. So, strategically assembling as much of your general election team as early on as you can, in a way that works for your budget, helps build infrastructure, resources, and rapport between staff, consultants, and vendors. We were very fortunate on our end to have a lot of the same team members that were part of our primary team continue on from the general. We struck gold with the folks we partnered with on the general election side because we had great chemistry and operated like a family.  I think trying to fine-tune the primary process so that everything's a well-oiled machine as much as you can is probably the biggest area to improve."
Rachel Bitecofer: will she continue to be associated with your team?
"Rachel was very involved behind the scenes. She took much more of a role in the primary where we were speaking mostly to Democrats at that point in time. So we wanted to make sure that we were hitting our right notes that way. The name of the game with Rachel is to define the opposition. We'll continue to work with her and our other strategic partners in the next cycle."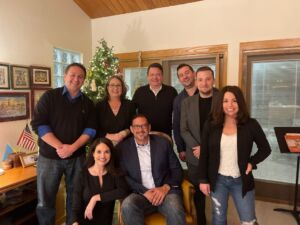 What are at least two steps your organization will be taking in 2023 to prepare for 2024?
We will be looking at congressional races, board of supervisor races, and keeping an eye on the redistricting that's underway, and trying to see how that shakes up. We'll be monitoring the situation with what's developing in the Senate race and will make some decisions early next year."
Does your team already have an idea of what legislative, school board, or county races you'll be working for?
"We've got a good sense of what we want to do, especially on the congressional side. We need to identify a few more pieces regarding county races. Our firm will be helping out the Adrian Fontes administration on the official side once he's sworn in. So, lots of good stuff is coming up for us."
Have any of your people been approached or any about joining his administration?
"We've had the plan in place for a while that the Matters of State team would take on a significant role for his administration once he was sworn in. The transition team is hard at work identifying the people who will make up his administration."
Is there anything not covered in the last five questions you would like the readers to know about Matters of State Strategies heading into the next election cycle? Please explain.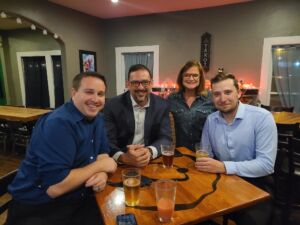 "We were the new kids on the block. We had a lot of great partners and legacy politicos who helped guide us along the way. We're ecstatic that we were an Arizona-based, integral part of Adrian Fontes' victory. His campaign relied on Arizona experts to win an Arizona statewide race – that's just huge. As we gear up for the new chair elections for the Arizona Democratic Party, I think it's important to reiterate that our party's goal has to be voter registration and until we have a substantial advantage in that area, the name of the game for Democratic success in Arizona will be coalition building with different voting demographics across the state."
"If you look at the victories that we had at the top of the ticket in this past cycle, the one before that, and the one before that, the common thread is you built a big tent and that's talking to those middle-of-the-road voters. That's talking to Republican refugees as I like to call them, the ones that aren't into the MAGA universe. I think that needs to be the blueprint we continue to follow if we want to be serious about winning races down ballot."
Please click on the below social media link to find out more information about Matters of State Strategies.
https://www.mattersofstatestrategies.com/