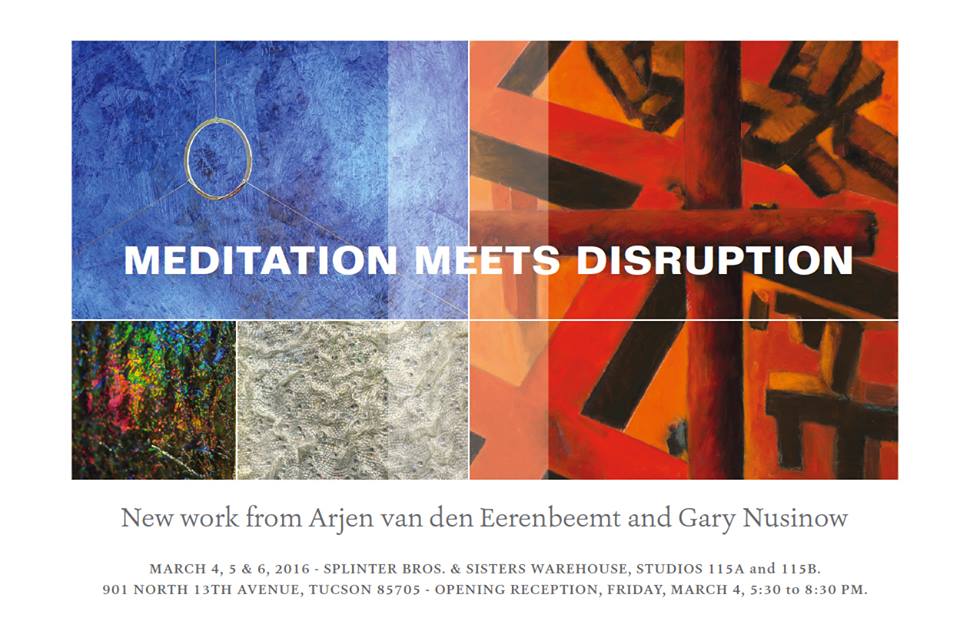 These two studios at 115 A & B in the Splinter Brothers & Sisters Warehouse  are located at 901 N. 13th Avenue, west of N. Main Avenue, at intersection of W. 2nd Street, south of Speedway Blvd.  Arjen is otherwise known professionally as Arjen Hart.
Drop by all weekend to see their new works, as their studios will be open Saturday and Sunday March 5 and 6, from 1 to 7 p.m.
Reception tonight Friday March 4, from 5:30 to 8:30 p.m.