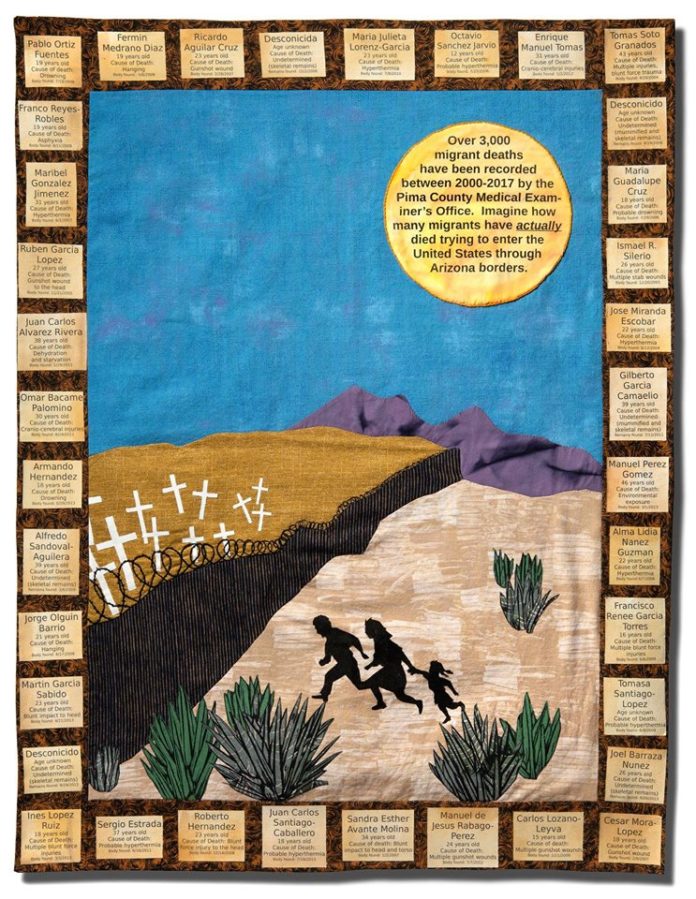 "Join us at the gallery for a panel discussion co-hosted with the
ACLU of Arizona
at 5:30pm, January 24, 2019, at Etherton Gallery, 135 S. 6th Ave. (south of Broadway Blvd) in Tucson.
Moderated by
Nancy Montoya
of Arizona Public Media the panel features three attorneys —
Billy Peard
, ACLU Attorney;
Erendire Castillo
, Castillo Law; and
Isabel Garcia
,
Derechos Humanos
— who will discuss efforts to repeal laws that criminalize migrants. Plus, learn how you can help bring transparency and accountability to our justice system by becoming a court observer.
#inthistogether
#migrantjustice
#immigrationpolicy"
Cover Image: Migrant Memorial, cotton fabric, ink and embroidery floss by Jennifer Eschedor.
https://www.facebook.com/events/220004802282629/
Support volunteer citizen journalism at the Blog for Arizona with a donation today. Your PayPal contribution keeps the Blog online and sustains a free press in Arizona.