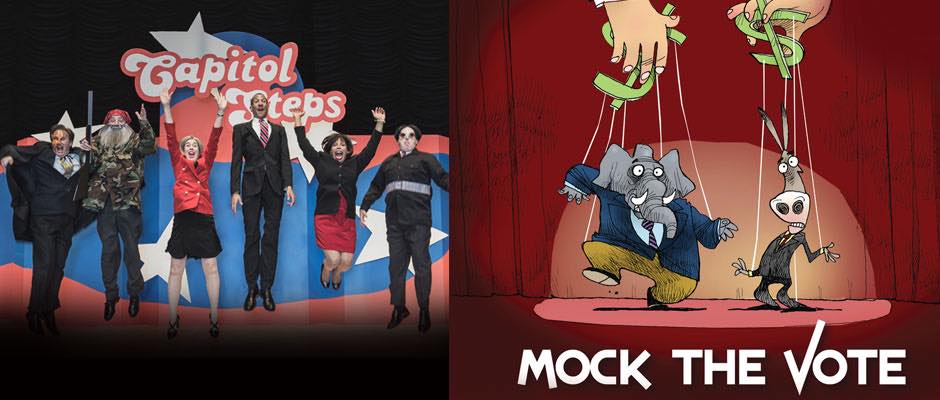 at the Fox Theatre, 17 W. Congress St. on Saturday Feb. 27, 7:30 p.m.
"Presented by the UA Hillel Foundation, The Capitol Steps began as a group of Senate staffers who set out to satirize the very people and places that employed them. The group was born in December, 1981 when some staffers for Senator Charles Percy were planning entertainment for a Christmas party. Their first idea was to stage a nativity play, but in the whole Congress they couldn't find three wise men or a virgin. So, they decided to dig into the headlines of the day, and they created song parodies & skits which conveyed."
Carolyn's note: As a former U.S. Senate staffer (legislative aide) to the late U.S. Senator Daniel Inouye (D – Hawaii), this sounds like either a bad dream or a blast from the past.  Working on Capitol Hill was definitely a unique, eye-opening experience for me, a young lawyer at that time.  And my Arabic female housemate worked for the U.S. Senate Intelligence Committee (and yes, our land line phone was bugged and there were no cell phones at that time, thankfully).
Tickets online ($40 to $110):
https://foxtucsontheatre.ticketforce.com/eventperformances.asp?evt=759