George Mumford in Tucson: Community & UA Presentations on Wednesday, April 8, 2015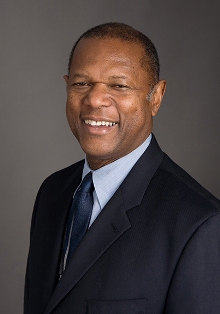 Free & Open to the Public. 


Both Mayor Jonathan Rothschild
and Ward 1 Council 

Member 
Regina Romero will be at 

the 
El Pueblo Neighborhood Center 
talk and will say a few 
introductory words.
* Mr. Mumford will be speaking at El Pueblo Neighborhood Center, 101 W. Irvington Rd., at 3 p.m. on "Learning to Play, Playing to Learn" and at UA's Gallagher Theatre, in the student union at 1303 E. University Blvd., at 7 p.m. on "Pursuing Excellence with Grace and Ease."

The University of Arizona's Confluencenter for Creative Inquiry is bringing George Mumford – sports psychologist and meditation teacher/coach renowned for enhancing individual and team performance though mindfulness meditation – to deliver several public lectures on April 8, 2015.

As an athletic trainer, mentor for at-risk youth and motivational speaker, Mumford urges his diverse clients and audiences to practice meditation as a means of developing concentration, mindfulness, focus and mental toughness.

With extensive experience coaching Olympic athletes and collegiate teams, Mumford is best known for working with the Chicago Bulls and Los Angeles Lakers during their championship seasons in the late 1990s and early 2000s. As part of Head Coach Phil Jackson's support staff, Mumford helped to lead the Bulls and Lakers to a total of 11 NBA championships, specifically by helping star players such as Michael Jordan and Kobe Bryant refine their concentration through insight meditation training, or as Michael Jordan famously said, "get in the zone."

Mumford's proven techniques transform the performance of anyone with a goal – be they an athlete, student, academic, executive, musician, hacker or artist. Mumford will share his story and strategies in his Tucson talks, topics that are being covered in his forthcoming book The Mindful Athlete: Secrets to Pure Performance, being released by Parallax Press on May 12, 2015.

By hosting George Mumford, Confluencenter continues its mission to sponsor engaging and free programming that examines humanity's grand challenges.

"The eclectic nature of Mumford's talk, which includes elements of cognitive science, sports medicine and Eastern philosophy, represents the innovative and interdisciplinary work in which Confluencenter invests," said Confluencenter for Creative Inquiry Director Dr. Javier Duran. "We are excited to bring Mr. Mumford to Tucson to speak to both the UA and broader Tucson communities."

Mumford's community presentation at El Pueblo Community Center is possible through in-kind support from Ward I Councilor Regina Romero's office. Mayor Jonathan Rothschild is also offering his support by being a part of the El Pueblo Community Center talk.
Confluencenter for Creative Inquiry's mission is to create boundless possibilities for excellence through innovation, collaboration and community engagement. Confluencenter is a UA research unit that funds Faculty Collaboration Grants and offers Graduate Fellowships for interdisciplinary research. More details are at Confluencenter.arizona.edu or by calling 621-4587.
(from Jamie Manser, Communications & Events Coordinator for the Confluencenter for Creative Inquiry at UA), jlmanser@email.arizona.edu, 520-621-4587.