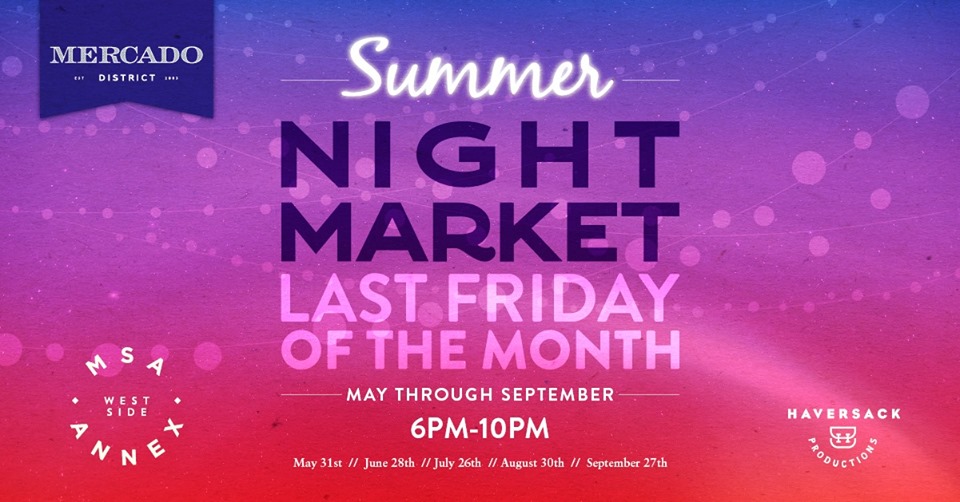 "Announcing the return of our much-loved Summer Night Markets at MSA Annex! On the last Friday night of the month, the Annex transforms into a family-friendly open-air Night Market ft. Tucson's best and brightest merchants. Enjoy live music by DJ Herm, food trucks, art installations, and bountiful libations."
Upcoming dates of these Night Markets on Fridays: May 31, June 28, July 26, August 30, September 27, 2019 — all from 6 to 9 p.m. Flyer above says 10 p.m. for later patrons.
https://www.facebook.com/events/2376870875925990/
Carolyn's note: The MSA Annex, south of the Mercado San Agustin is at 267 S. Avenida del Convento, just north of a Sun Link station on Cushing Street/Convento, west of the Gutierrez Bridge. The MSA Annex opened in May 2018, so last summer was the first of these Night Markets. It is a unique shopping and dining area, built from metal steel boxcars in a courtyard setting. There's even a small Japanese restaurant there, and plenty of street parking around this complex.