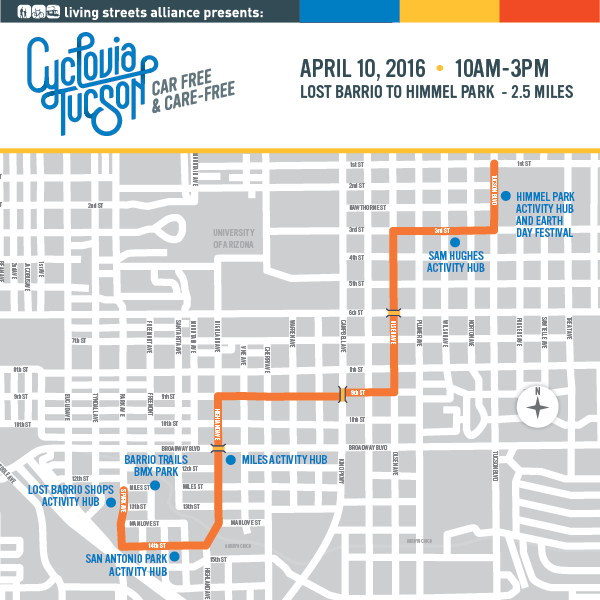 Get our your bikes, trikes, wagons, strollers, skates, skateboards, hiking boots, etc. to enjoy the springtime at the Spring Cyclovia (care free, car free) event on April 10. Starting off at Himmel Park, you can ride/walk your way through lovely Sam Hughes Neighborhood, across Campbell to Rincon Heights Neighborhood, then south to the Miles Neighborhood, and Barrio San Antonio.
Don't miss the Sam Hughes Neighborhood Garden tour, at their Activity Hub. Info at www.samhughes.org.
Final stop (don't get lost) will be the shopping district in the Lost Barrio. Enjoy the Spring without your car or truck.  Stop at the various activity hubs and enjoy what fun is being planned for you & your family/friends.