I don't have to tell you that there is an important election coming up in 2020. But there is one race that is often overlooked on the ballot – the corporation commissioners. The Arizona Corporation Commission wields great power in Arizona. The ACC functions as the fourth branch of Arizona state government. Commissioners make important decisions that affect Arizona residents – like regulating the utility companies. If you are an environmental advocate, you might want to pay special attention to the next election for the ACC. Their decisions influence how fast Arizona moves to clean energy.
It is important to do your homework and make sure that the ACC candidates you select represent you. This is especially vital because recent ACC members have been prosecuted for accepting dark money from the Arizona Public Service Electric Company (APS) to influence their vote.
Remember APS? APS spent 38 million dollars of their customers' money to affect the outcome of Prop 127. Former commissioner Kristin Mayes suggested that we make it illegal for utility companies to spend money to influence elections. That is something we really should work on. Meanwhile, let's support candidates who won't be accepting dark money from them.
Consider signing Bill Mundell's nomination petition for the AZ Corporation Commission. He is running again and is very pro-solar.
Bill Mundell served in the Arizona House of Representatives for six years and was Chairman of the Environment Committee for four of those years. As Chairman, he sponsored numerous pieces of legislation protecting Arizona's environment, including the state's first recycling law, a law preventing Arizona from becoming the nation's dumping ground for hazardous waste and a law protecting the Phoenix Mountain Preserves.
He also sponsored legislation protecting victims of domestic violence and legislation that increased the penalties for crimes against children. He served as a Commissioner on the Arizona Corporation Commission for nine years (1999 to 2009) and was also Chairman. In 2001, when he was Chairman, Arizona was one of the first states to enact a rule that required its utilities generate a percentage of their electricity from renewable sources, such as solar and wind.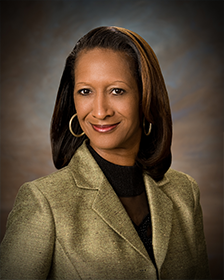 Read current Commissioner Sandra Kennedy's note below for more about him and sign the nomination petition on line. Please also share this with others.
I have dubbed Bill Mundell the "Godfather of Solar." He was the co-author of the Renewable Energy Standard we now have that requires regulated utilities to have 15% of their electrical energy generated by solar and renewables by 2025. Bill wants to support my proposal to raise the standard to 50% by 2028, and to make it 100% by 2050. Solar energy with battery storage is cheaper than coal or natural gas, so this is a very logical choice.
I have signed Bill's on-line nominating petition, and now I am asking that you also go on-line and nominate him.
Please go to https://apps.azsos.gov/equal/ and nominate Bill Mundell.
There are three seats open in the 2020 election, and I want three Democrats elected for these seats. But I want Bill Mundell to be taking office with two other Democrats and joining me at the Corporation Commission in January 2021. – Sandra Kennedy