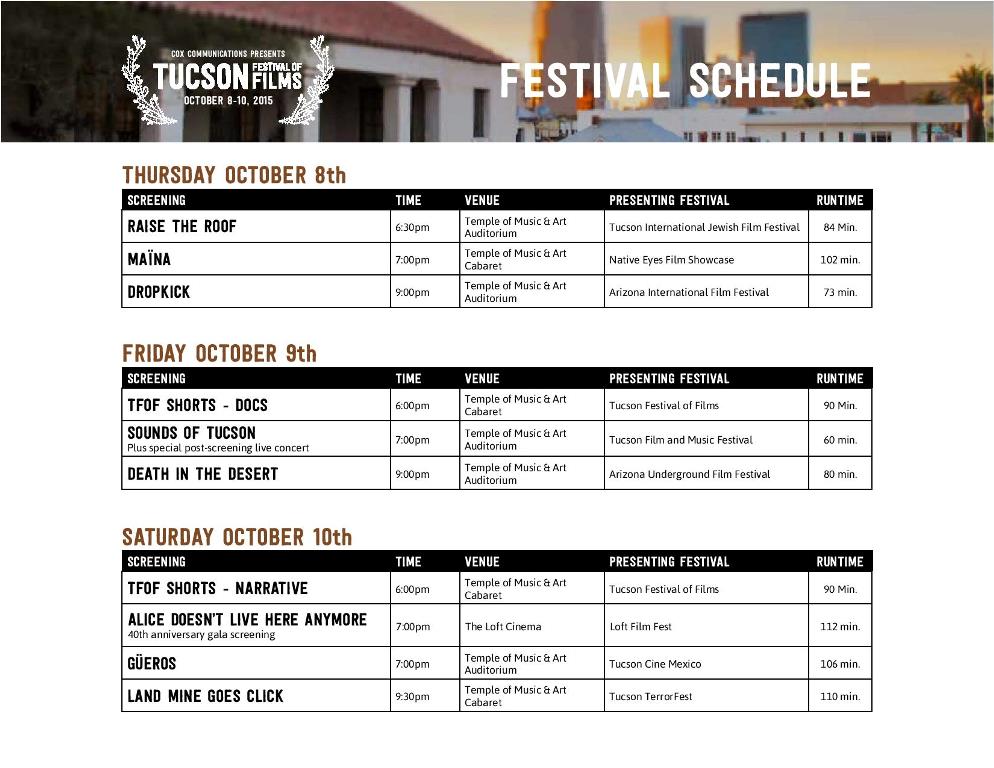 Showings of films from 8 different film festivals, almost all at the Temple of Music & Art, 330 S. Scott Ave.in downtown Tucson.  Only exception is "Alice Doesn't Live Here Anymore" (filmed in Tucson) at the Loft theater at 3233 E. Speedway Blvd. on Saturday night.
And the Tucson Cine Mexico film on Saturday night, 7 p.m. is FREE.
For tickets and more activities prior to the films, go to: http://www.tucsonfestivaloffilms.com/schedule/#. Tickets for each movie are $8, or $9.27 with a service fee for booking online.