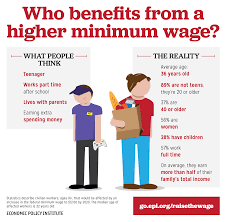 There are currently two house bills circulating at the Arizona State Legislature that would reduce the minimum wage to federal levels for minor league baseball players during spring training (HB 2180) and young adults under the age of 21 (HB2523).
Both proposals are examples of poor public policy ideas based on "urban legends" that the minimum wage is bad. This will hurt the states' lower and middle classes.
The minimum wage in Arizona is currently $11.00 an hour. Next year, it will be $12.00 an hour. In some areas of Arizona, like our major urban centers with its higher standards of living, even that minimum level (currently $3.75 higher than the federal level) is not enough for individuals and families to live on.
Imagine the financial hardships that those who will play minor league baseball during spring training or those who are 21 and under would have to endure if their minimum wage was reduced to the federal level. Unlike servers in the food industry who augment their state-mandated reduced minimum wage living by receiving tips, the people impacted if these two measures pass would find it harder to support their families, pay the rent and utilities on their residences, purchase food, buy gas, or pay for the ever-increasing tuition at state community colleges and universities.
These two bills should never become law. Citizens who favor an economy that puts people first and wants the residents of our state to live with a proper minimum (and hopefully living) wage should join legislators of both parties like Pamela Powers Hanley (see link below) in opposing these measures which, if passed into law, will serve to turn the clock back on the vulnerable members of the state's population.
https://www.azcentral.com/story/news/politics/legislature/2019/01/24/mlb-wants-arizona-exempt-minor-league-players-minimum-wage-laws/2662327002/