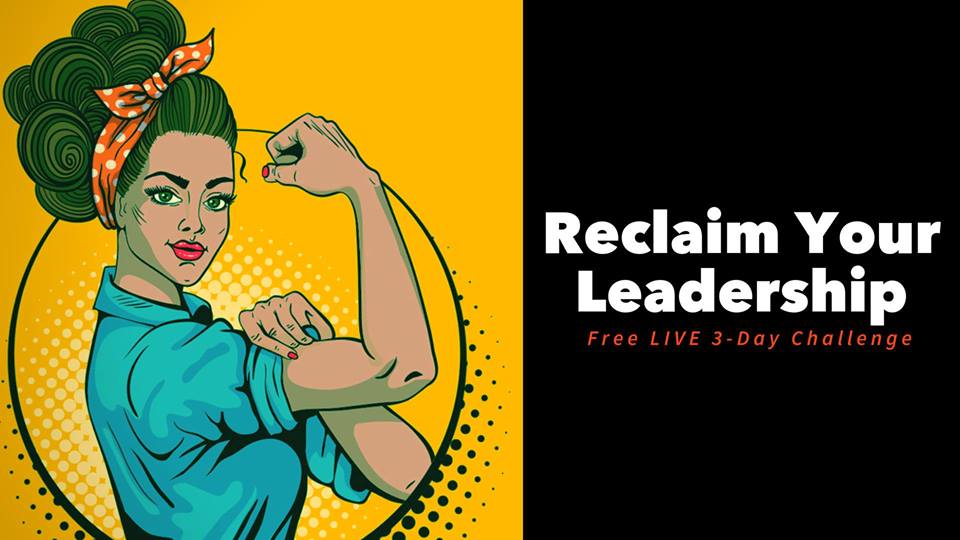 "Ready to step into your leadership power?
We believe that everyone is ALREADY a leader, but sometimes it takes that extra push to recognize the value of our skills, experiences, and what WE each bring – especially when we live in a world that constantly devalues women and folx of color.
This is why we would love to invite you to our FREE live online challenge starting March 18-22.
Our New Millennium Leadership Center's Education Director, Liane Hernandez, will be hosting this challenge LIVE on YWCA Arizona STAT – Stand Together Arizona Training & Advocacy.
Over the 3 days of the challenge, you'll learn:
DAY# 1 – STAND IN YOUR TRUEST LEADERSHIP
We'll be diving into how you like to show up as a leader and what roles you most enjoy. Too often, we have a very narrow idea of what leadership means, when in reality, we believe there are many forms leadership can take. Day#1 will have you reflecting on YOUR skills, how YOU like to show up and contribute, and root in from an aligned place.
DAY# 2 – STEP IN AND STEP OUT
We'll be discussing how you can step in (and out) of your ideal leadership roles, as well as reviewing why you do (or don't) take action. Start understanding some of your deeper fears, and begin to tune into the signals your body gives you so that you can step into your power.
DAY# 3 – NAME AND CLAIM THOSE OBSTACLES
We'll show you how to identify some of the obstacles that may get in the way of you achieving your leadership goals/stepping into your leadership roles. We'll be diving in deep on how you can move past those obstacles so you can achieve your ultimate leadership desires.
If you are you ready to reclaim your power and would like to reserve your spot for the challenge . . .
CLICK HERE >> bit.ly/ReclaimYourLeadership"
Carolyn's Note:  It's Women's History Month (March) and the E.R.A. has still not been ratified by the State of Arizona. Women, sign up for this free online workshops, to "reclaim your power" and leadership skills.