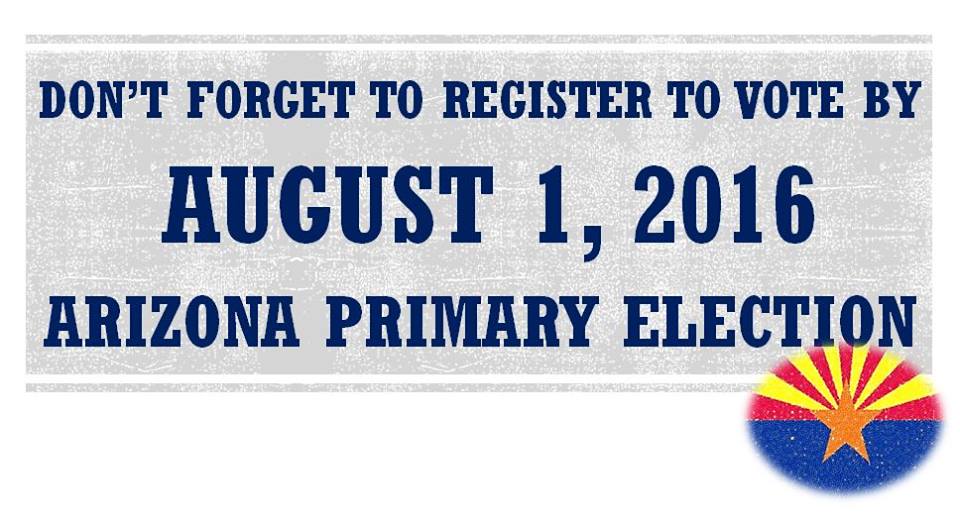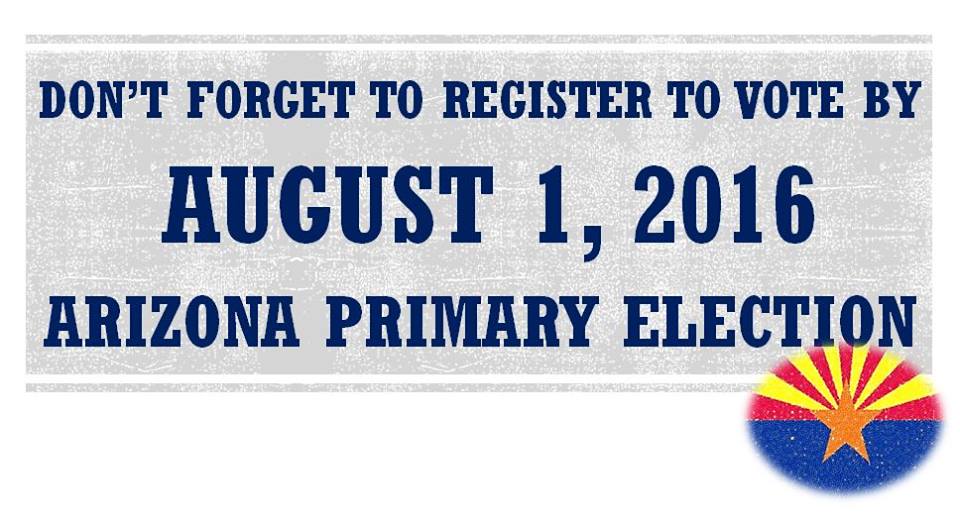 Announcement from Pima County Recorder's Office:
"For more information on how to register to vote for the upcoming Arizona Primary Election please visit the Pima County Recorder's office website at: www.recorder.pima.gov or give our office a call at 520-724-4330."
The Arizona primary is on Tuesday, August 30, 2016. There are several contested primary races in Pima County (i.e. Assessor, Attorney, School Superintendent), and for the Arizona State House of Representatives (LD 2, LD 9, LD 10), so this is your chance to express your choice, before the General Election in November.