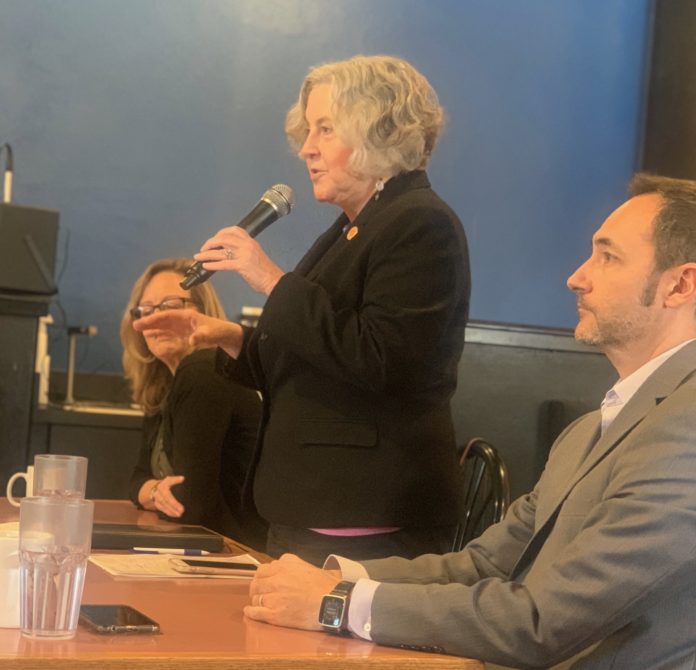 It is time to repeal SB1487. If you are one of those political wonks who has memorized the numbers of the horrible bills that have been passed by the Arizona Legislature, you will recognize this number as the ultimate local control preemption bill.
This is the bill that allowed Rep. Mark Finchem to complain about Tucson's gun buyback program and allowed Rep. Warren Petersen to complain about Bisbee's plastic bag ban. As a result, both progressive programs were eliminated.
The upshot with SB1487 is that any legislator can complain about something a city is doing and threaten that city with loss of shared funding if they don't stop the action the legislator doesn't like. The bill forces the attorney general to investigate whether or not the city's actions go against state law. This attack on local control hamstrings cities. It needs to go.
So far, under SB1487, eleven Republican lawmakers have lodged complaints against cities, forcing the attorney general's office to investigate the complaints, according to the Yellow Sheet. This is a total waste of money— besides the meddling in city business.
My bill HB2577 would repeal SB1487. Ironically, it has been assigned to Rep. John Kavanagh's committee. (He was the original sponsor of SB1487.)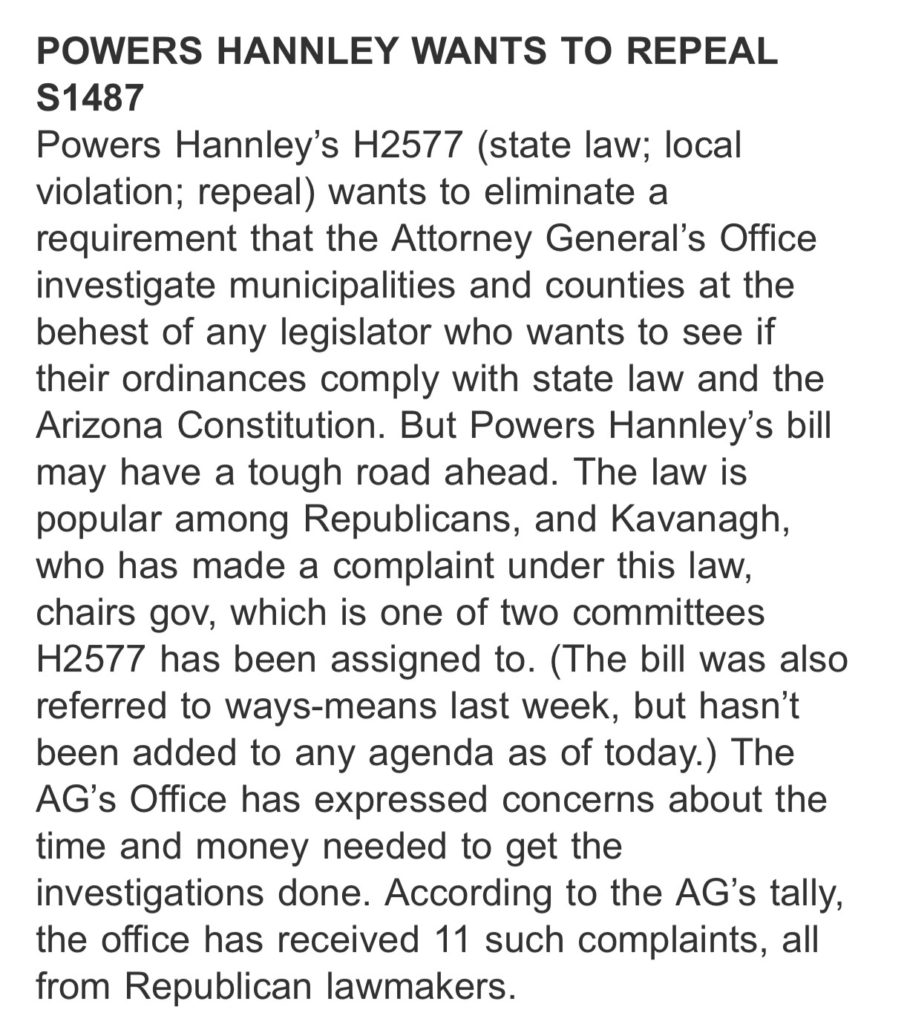 [Image credit: Capitol Times Yellow Sheet.