Sophia Ramirez is one of several candidates competing for four seats on the Creighton School Board.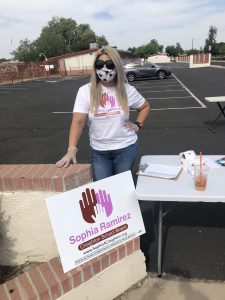 A mother of two and a Precinct Committeeperson for Legislative District 24, Ms. Ramirez would like to bring diversity and a collaborative spirit to the board.
If elected, she would work for focusing individually on the students and their social and emotional wellbeing.
Ms. Ramirez graciously took the time to discuss her candidacy for the Creighton School Board.
The questions and her responses are below.
What are your qualifications to serve on the board?
* "I am a mother of two children
* I think I have a lot of diversity and perspective (with my child's experiences) to offer the board.
* I am a PC for LD 24
* I am a social care worker in the foster care system.
* Active parent in the Creighton Community for many years."
Please tell us three reasons you are running for the school board?
 * "The disconnect I feel that parents have with the current Governing Board."
* " I want to be a bilingual link to all communities."
*" I want the board to focus on making the children and the community better. And assist teachers in what they need
How would you rate the current school board you are running to be part of and please explain why?
 "While they have done excellent things, some of the board members(appear to be more concerned with their own opinions rather than what is best for the district and collaborating to make life better for the stakeholders in the schools."
In your opinion, what are the two most important education issues schools and all stakeholders in the district face?
"Children do not get lost in the translation with being

lumped in with

identified as numbers and statistics." Our children are more than that.
"Diversity and addressing the trauma of student's social and emotional development and being sensitive to it. "
What are your views on the implementation of the district reopening in the fall? Or for summer? 
"I do not think we should open in the summer and we should have a hybrid method for the fall. The safety of the children, teachers, and staff is a priority."
To what extent should your school district ensure all students have access to high broadband and a laptop/tablet for virtual learning should the fall opening be delayed?
"We should do any measures to make sure that each child has a technology device at home or come up with a plan with Cox and Center Link to offer free Internet service."
In your opinion, please advise at least one way your school district should make up for any of the lost learning time of this last academic quarter?
"I would not change what they have implemented right now like sending review packets and the teacher calls home. I do not see the need to extend the next school year or prolong the school day."
Is there anything not covered in the first seven questions that you would like the reader to know
"My passions are children and the community they are in. I firmly stand by loving each child as our own and meeting their needs to their level. I will work effortlessly to support our teachers and staff. I will also make it a priority that the community feels welcomed and know their voice matters."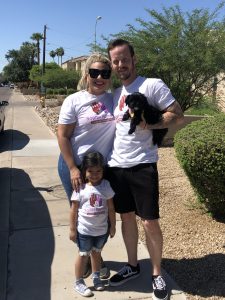 For more information on Sophia Ramirez and her candidacy, please click on her website here, her interview with Maricopa County School Superintendent Jeanne Casteen here, and her Facebook page here.
Please remember to:
Turn out and vote on August 4, 2020, and November 3, 2020.
Register/sign up for the Permanent Early Voting List (PEVL) in Arizona or any state that allows early or absentee balloting and mail. Arizona residents can sign up at servicearizona.com
Arizona residents, mail your General Election ballot by October 28, 2020, for the November 3, 2020 election.
Check-in with the Secretary of State's office where you live to verify your mail-in ballot was received, processed, verified, and counted.
Know the voter ID requirements in your state.
If you can, support Clean Election Candidates with a small contribution.
Also, please remember to stay informed on all the candidates and vote for all the offices on the ballot.
Also, remember to research all the ballot initiatives, sign to get them on the ballot if you support the measure, and vote on them as well.
Remember Primary Election Day is on August 4, 2020, and General Election Day is on November 3. 2020.