2004 Senate Candidate and C O Greenfield School Principal Stuart Starky wants to help bring change to America and Arizona Congressional District Four on November 3, 2020, as the Democratic candidate for the House of Representatives.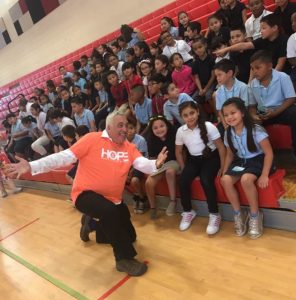 Arizona Congressional District (CD) Four includes all or parts of seven counties (LaPaz, Mohave, Yavapai, Yuma, Gila, Maricopa, and Pinal). Cave Creek, Prescott, Apache Junction, Yuma, Kingman, and Lake Havasu are some of the towns within its boundaries.
The current Representative in CD Four is arch-reactionary and caterer to white nationalists Paul Gosar.
If nominated in August and elected in November, Mr. Starky would bring a different governing vision than the current incumbent, writing:
"I was born in 1957 and the national debt that year was 271 billion dollars. It now exceeds $24 trillion dollars." I do not want this to be the legacy to our children. Billions of dollars we could use to improve our schools, fund healthcare, and improve our social structure and national infrastructure is paid to foreign banks. Our priorities under the Trump administration has been to cater to the wealthy. I will fight for our working families and our people in need."
 "This election requires us together to LEAD CHANGE. The President has clearly lost all capacity to lead our country. Our Congress including the current republican in CD4 is more engaged in hate and rhetoric than finding solutions for our people."
"I know I offer our party the strongest voice to fight for our entire ticket. I am ready to meet the opposition face to face to show why we are the choice at this crucial time."
"I will do all I can to assure we win the electoral votes, elect Mark Kelly to the Senate, and help our great state and local candidates WIN in November. "
Mr. Starky graciously took the time to discuss his qualifications for Congress and his candidacy.
The questions and his responses are below. 
1) Please explain the reason you have chosen to run for Congress.
 "Sitting here as a school principal seeing the cuts in education, I decided to run to help end the policies of the Trump Administration. Recognizing the attacks by Paul Gosar who wants to uranium mine the Grand Canyon and his  personal attacks against the Hispanic families in particular (which make up a big part pf my community in South Phoenix,) this was a race with the issues of the day  that I could not sit out."
2) What are the three major domestic issues you will center your campaign on?
"Fighting the COVID 19 Pandemic
Restoring environmental practices that existed before Trump and do things like stop fracking and what it is doing to our water supply. We have to rejoin the Paris Climate agreement
"Public education is the cornerstone of my last twenty years. We need to end the reign of Betsy Devos, we need to create schools that from a technology base prepare our children for the competitive future."
We need to defend a woman's right to choose, support Black Lives Matter, and support ensuring equity for everyone."
3) What are the three major international issues you will center your campaign on?
"We need to rebuild the relationship with our allies.
We need to look at our military bases around the world and see about bringing troops home.
Reform the system that we have with our trading partners like the uncertainty of tariffs, so our ranchers, farmers and small businesses have a sense of security.
We need to go back to the days of President Kennedy and reinvent the Peace Corp and go to poor countries to help end global poverty."
4) With regards to health care, do you believe in Medicare for All or expanding the Affordable Care Act or another alternative?
"I believe in Medicare for all, every American should have coverage, we do not have to mandate that the coverage is in the single-payer system for everyone.  I do believe everyone should have the right to choose an additional supplemental medical program they want, that would be at their own expense. An example would be a supplemental premium for seniors such as through AARP."
5) In your opinion, should the federal minimum wage go up to $15.00 an hour or be adjusted depending on the region of the country you live in?
 "It should be $15.00 an hour."
6) What are three ideas you have for addressing climate change/sustainability/fighting pollution?
"Shift to renewable sources like solar and wind from fossil fuels.
Improve and expand local and national mass transit systems.
I am a proponent of developing nanotechnology.
I have a plan to bring in new water by using desalination in California and divert water from the Colorado River meant for California to Arizona and build a water pipeline from Canada to Arizona."
7) What is your view on the moves towards clean elections and election security reform contained in HR 1?
"I believe federal campaigns should be publicly funded and we need to find a way out of this Citizen's United culture where corporations can spend millions with no accountability. I think we need a 30-day moratorium on negative-non fact-based ads before an election."
8) What are three ideas you have on what needs to be done to combat the COVID 19 virus?
"We need federal government leadership that steps forward and admits we have a crisis.
Mandatory masks and social distancing guidelines nationwide. Had we had a President who took this seriously back in January, we would not be in this mess now.
I would work on the economic and stimulus package and make sure families are not afraid of losing their houses or feeding their kids."
9) Are there any issues not mentioned in the earlier questions that you would like to discuss with the reader?
"I think one issue that impacts voters in CD Four is the Second Amendment. I do not want your guns I want a safe in your house to store your gun if you have a kid under 18 and I want to reduce the clips in an automatic weapon. Our point is to have social services available to help prevent mass shootings."
10) Is there anything you would like the readers to know about you or your candidacy that the above questions did not fully convey?
 "I want people to judge and trust me based on the life I have led. I think my 20 years of serving the community in public schools, standing up to support issues all my life, people will get to know who I am and what I stand for. I will bring civility back to public service in CD Four."
For more information on Mr. Starky and his candidacy, please click on his website here.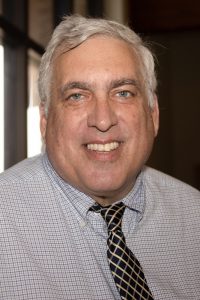 Please remember:
Primary Election Day is on August 4, 2020, and General Election Day is on November 3. 2020. Please see the below graphic for all-important voting dates. 
Please check your voter registration at vote.
Register/sign up for the Permanent Early Voting List (PEVL) in Arizona or any state that allows early or absentee balloting and mail. Arizona residents can sign up at vote. 
Arizona residents, mail your General Election ballot by October 28, 2020, for the November 3, 2020 election.
Check-in with the Secretary of State's office where you live to verify your mail-in ballot was received, processed, verified, and counted.
Know the voter ID requirements in your state.
If you can, support Clean Election Candidates with a small contribution.
Also, please remember to stay informed on all the candidates and vote for all the offices on the ballot.
Also, remember to research all the ballot initiatives, sign to get them on the ballot if you support the measure, and vote on them as well.