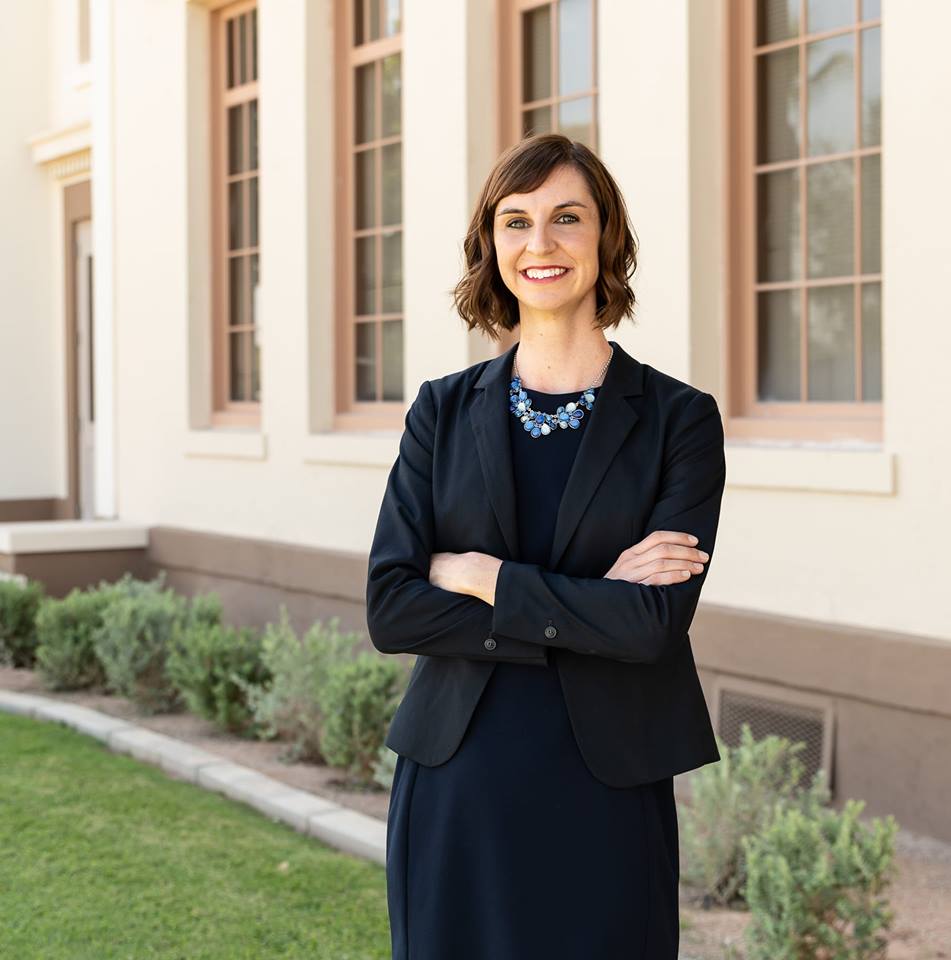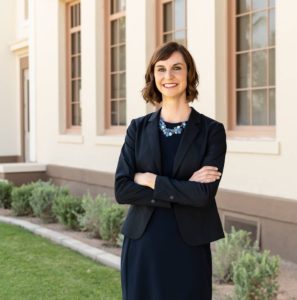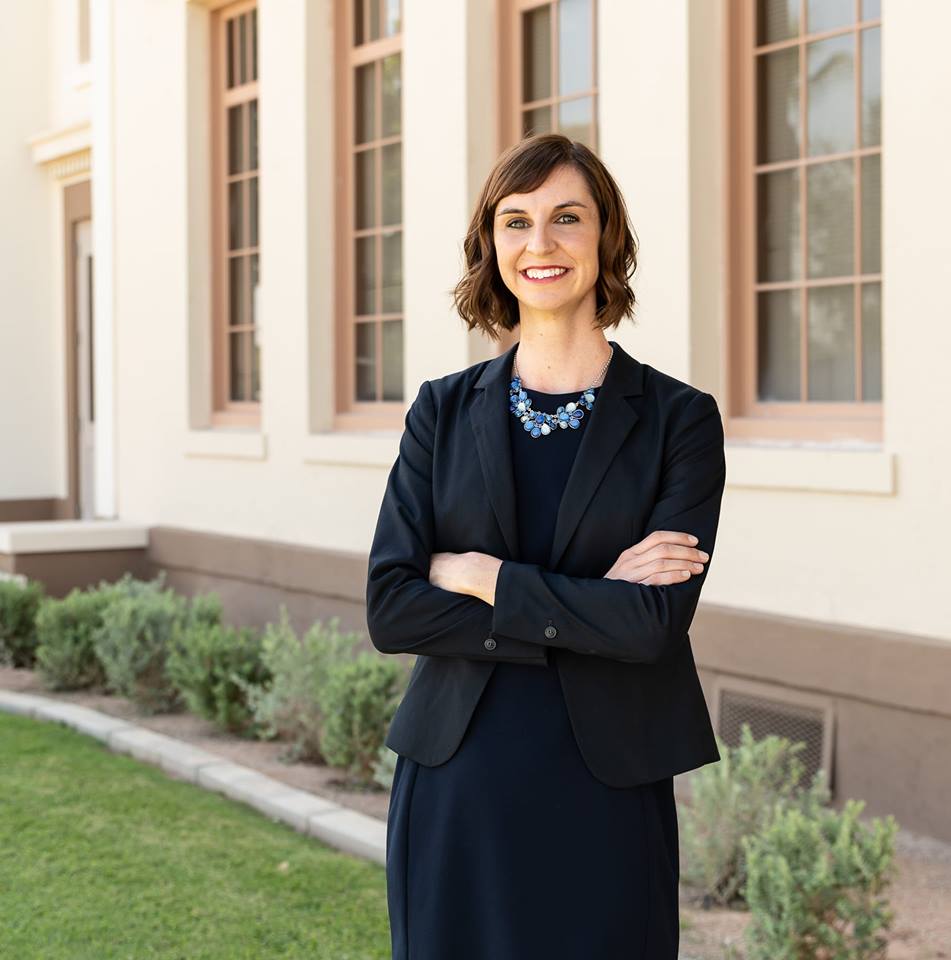 Saying "thank you to everyone" in attendance of the January 28, 2019 meeting of the Arizona State Board of Education, Superintendent of Public Instruction Kathy Hoffman also commented that it "had been a great first couple of weeks" as she took her seat for the first time on the Board.
Giving her first report as Superintendent, Hoffman reintroduced herself to those not familiar with her background.
She then repeated some of the goals for the department she made during the transition and at her inaugural. These included:
Making the Education Department "an Agency of Service."
Improving transparency. She relayed to the board that her team has already started an internal audit of the department to "look at what is working well and what needs improvement." She stressed that this audit is meant to improve members of the staff, not punish them.
Advocating Education policy goals with the Governor's office and the State Legislators and helping shape House and Senate bills related to schools.
Hoffman also conveyed that being Superintendent means that she is the member of multiple education-related boards like the Board of Regents. She feels being on these boards serves as a way to "build bridges" and "maintain communications" between stakeholders.
The Superintendent finished by saying that it is "my privilege to serve in this role and look forward to the job at hand….improving education for all our students."
The atmosphere at this State Board Meeting, compared to the adversarial tension of the last ones of 2018 (that were sparked by the controversy over Science standards engineered by Hoffman's predecessor) bode a good beginning for the Superintendent and the Board for 2019.  Education policy for our students, teachers, and staff should move progressively forward at a greater and less controversial pace with this new team in place.