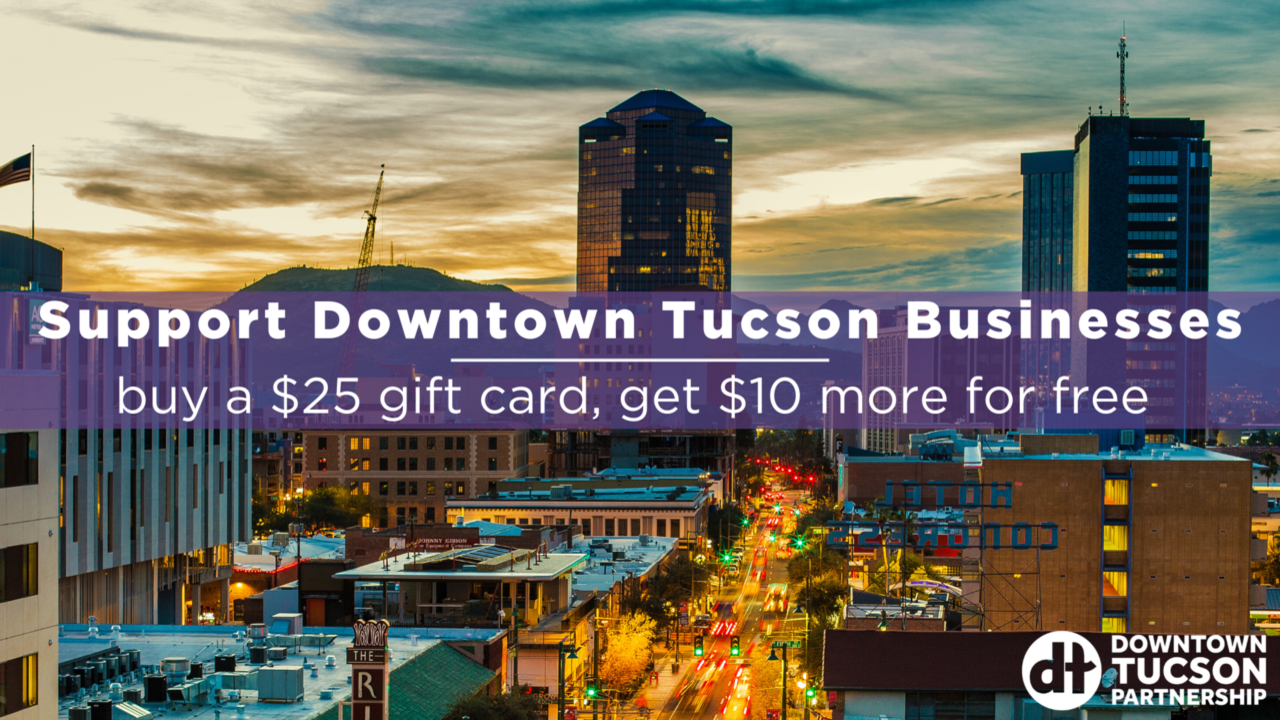 UPDATE: 2nd round of 1000 gift cards go on sale April 10 at 6 am. Get them via website, www.downtowntucson.org. Help Tucson's downtown. 1st set of 1000 gift cards sold out within 24 hours last week, raising $35,000.
UPDATE 3/16/20: 3rd round of gift cards starts tomorrow at 6 a.m.  2nd round sold out within 2 hours last Friday, so don't delay.  Same website for purchase.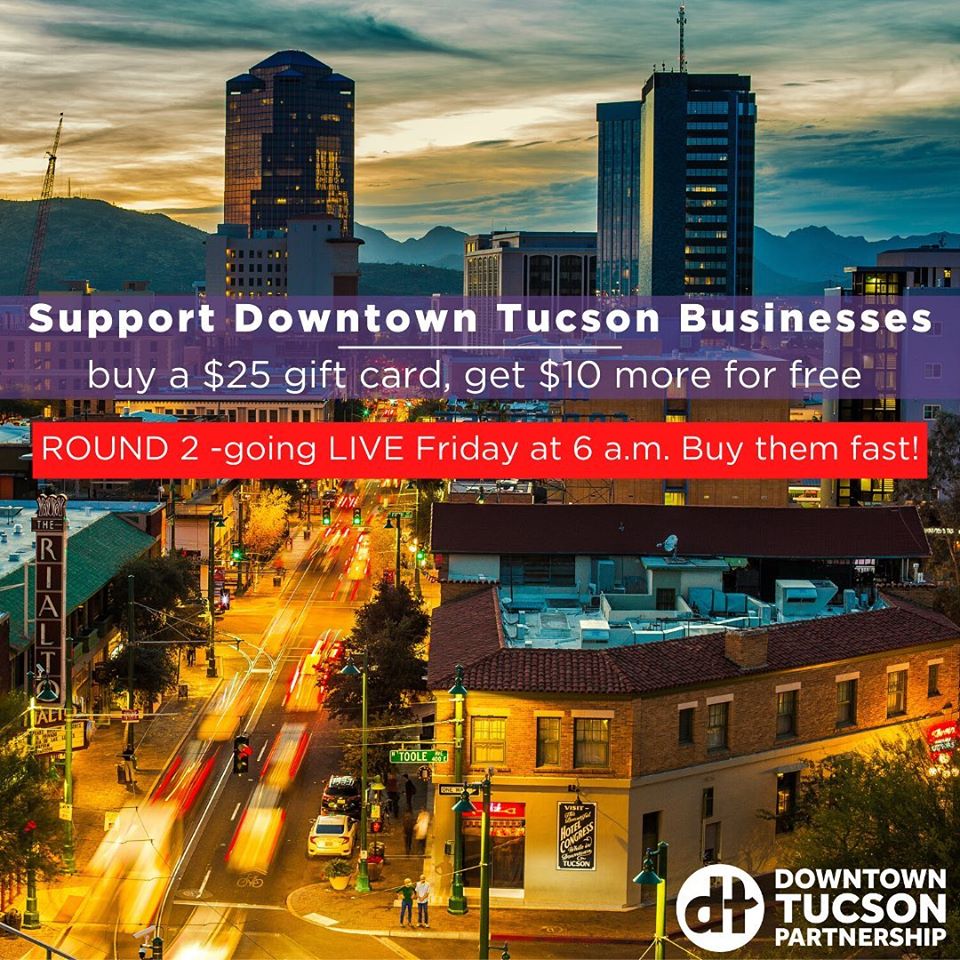 "Downtown Tucson Partnership (DTP) is stepping up during this challenging time to infuse cash into the downtown community through the DTP Gift Card Incentive Program.
Buy a $25 gift card from the Downtown Tucson Partnership for use at your favorite downtown business and receive a free $10 bonus. That's right: For every $25 gift card purchased, the DTP is adding an additional $10 for up to 1,000 cards. DTP's investment of $10,000 will result in $35,000 going directly into the tills of downtown business cash registers.
More than 50 businesses are participating, including your favorite restaurants, museums, breweries, boutiques, hotels, grocers, spas, gyms and more.
Get a great deal and invest in downtown's future. Buy your gift cards now while supplies last. Visit downtowntucson.org for more information."
To sign up for a gift card: https://www.signupgenius.com/go/9040b4da8a82eaafe3-gift
Carolyn's note: From someone who still hears Small Claims cases downtown, this is a good list, but check with the individual businesses as some bars & salons/beauty parlors may just have shut down temporarily due to the latest news from the Governor's office. But at least restaurants have take out, and the markets must still be open.  I just checked the gift card link, and it says 270 of these 1000 cards have been already sold. And this email just came to me last night (April 3, 2020). Stay safe during this Coronavirus pandemic.