Many people still come up to me and say that they had no idea that there were two large internment camps in Arizona (at Gila River and Poston) during WWII. These camps in the desert were created as a result of President Franklin Roosevelt signing E.O. 9066 which impacted over 120,000 Japanese Americans, 2/3 of whom were U.S. citizens (like my father, living in Los Angeles). Fortunately my father became a "voluntary evacuee", as he  was not interned, but fled to Chicago, where he attended Loyola University and worked as a postal clerk.
Retired UA East Asian Studies Professor Min Yanagihashi has written a recent paper on this subject, and will give this free talk on April 11 at Himmel Park Library. He is Nisei (2nd generation) from Honolulu, Hawaii. Light Japanese refreshments will be served.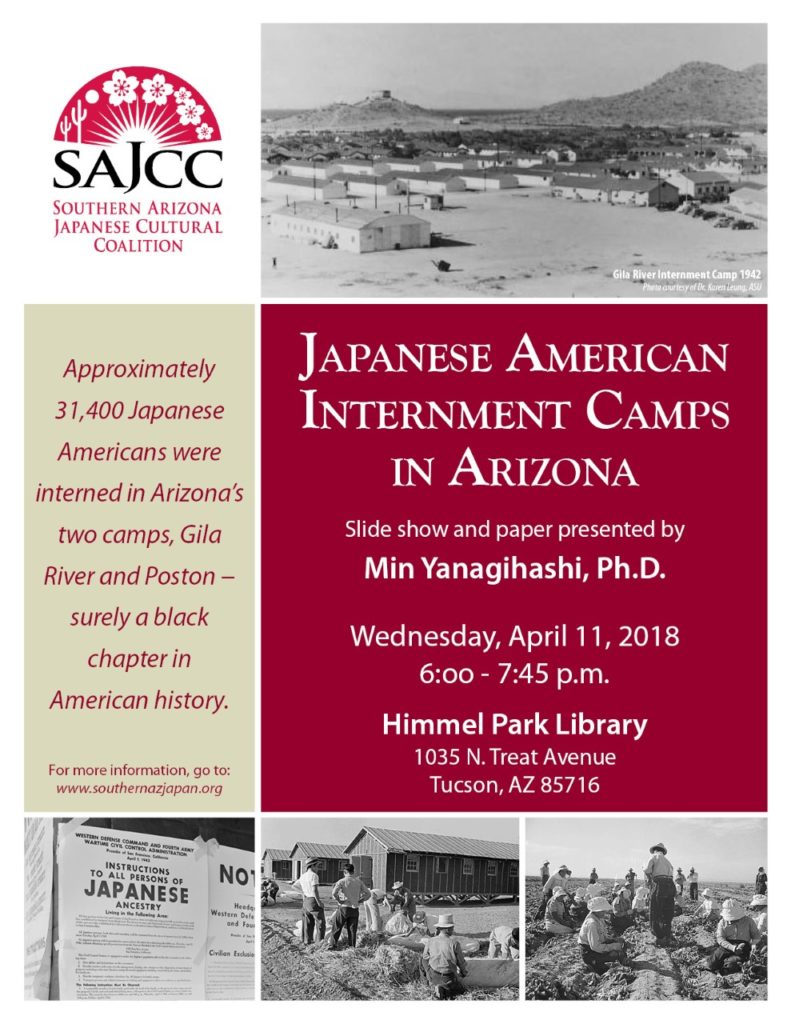 Sponsored by Southern Arizona Japanese Cultural Coalition, where Min and I are on the Council.  More at www.southernazjapan.org.
I also personally knew Dr. Robert Omata and Larry Iwami, fathers of my friends who were interned at Gila River.