Ever since Joe Biden and Kamala Harris won Arizona in November, 2020, many Republicans in the Arizona State Legislature have introduced and reintroduced Anti-Democratic Voting Suppression measures under the guise of restoring confidence in future elections for their Trumpist base.
Never mind that there were no major voting issues in the 2020 election (including for those elected Republicans looking to enact voter suppression measures) and the Cyber Ninja sham audit many of them embraced in Maricopa County revealed a larger vote total for Joe Biden.
While these Republicans are looking to do away with the Permanent Early Voting List (PEVL,) shorten the acceptance date of mail-in ballots, and curtail the Democratic voting process, organizations like Arizona Deserves Better and the Arizona Democracy Collaborative are banding together to expand Democracy in Arizona and "make it more accessible" through the ballot initiative process.
This new initiative is called the Arizonans For Fair Elections.
If passed this November, Arizonans would:
Remain on PEVL (mail ballots) if they like.
Register to vote and update their voter information when they obtain a driver's license.
Have an extended early voting period until election day.
Allows same day voter registration and voting.
Not have to worry about fringe legislators altering the Presidential Election results.
Please click on the link below to see all the features of the Arizonans For Fair Elections Initiative.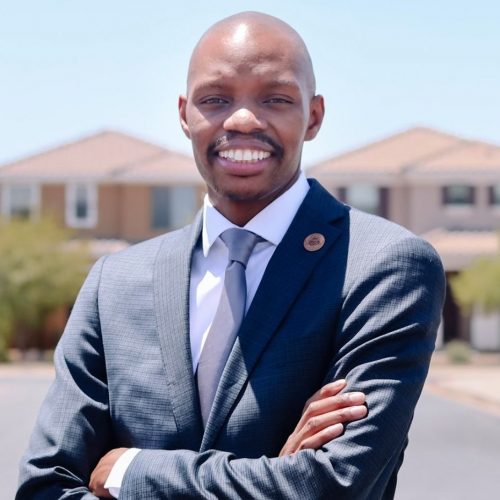 Democratic House Leader and Secretary of State Candidate Reginald Bolding has conveyed his support for the initiative, commenting to Blog for Arizona:
"Over the last several years we have seen the state legislative attempt to make it more difficult for Arizonans to participate at all levels of democracy. There has been legislation crafted to make it hard for people to register to vote. For individuals already registered, we have seen the legislature attempt to make it harder for them to vote. And for individuals who have voted there has been an attempt to making sure their vote doesn't count.
I've played a key role talking to constituents across the state in my capacity as Democratic Leader and as the Founder and Executive Director of Our Voice Our Vote Arizona. It's clear that Arizonans want and deserve help to preserve and protect their freedom to vote. The Arizonans for Fair Elections ballot initiative will do just that. I'm proud to support and help lead this grassroots-led initiative and because it's time for Arizonans to fight back for our democracy and this is one of the ways we do that. This initiative will do for Arizona what Congress failed to do for our country by ensuring the people, not politicians, decide who can participate in and who will win our elections."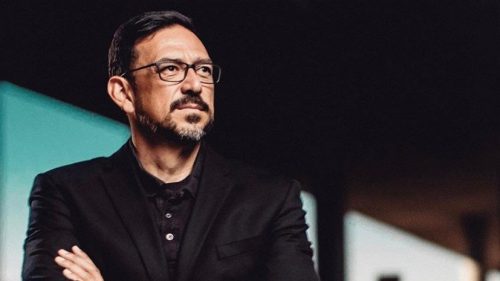 Former Maricopa County Recorder and Secretary of State Candidate Adrian Fontes wrote:
"I support this initiative, but I think it could go one step further. I believe Arizona's bifurcated petition system is unconstitutional. Currently, some politicians may qualify with electronic signatures and others (including initiatives) are required to undergo a rigorous "on paper" petition process. In my view, this is a violation of the 1st and 14th Amendments, and we should allow electronic signatures for ALL petitions in Arizona. As Secretary of State, this will be one of my top priorities."
Eric Kramer, one of the leaders of Arizona Deserves Better, graciously took the time to discuss the new drive to protect voters and expand their options in the Grand Canyon state.
The questions and his responses are below.
1) Please tell the readers, what is the purpose of the Arizonans For Fair Elections Initiative?
"The Initiative removes existing voter suppression things from Arizona law. It creates one of the best voting laws in the United States and it protects democracy into the future."
Would you want to be specific on what existing voting suppressing measures you are referring to?
"There is one law that the legislature created that doesn't allow people to give their ballots to other people, to turn them in. And we eliminate that. Another one is it allows for ballots to be counted if they're postmarked by election day. Currently if you're in a very remote area and the postal service doesn't get your ballot in on time, it doesn't get counted. But this would change to the postmark date."
2) Please tell the readers at least two reasons it is necessary to organize this ballot initiative.
"The legislature is controlled by a very rabid faction. They're desperately trying to cling to power and they want to change the rules so they can stay in power.  Every generation needs to stand up for democracy. And this is our time to do that."
3) With regards to protecting and expanding democracy in Arizona, what are at least four major features of this new initiative? What will Arizona voters get if this initiative passes?
"The huge thing is protecting the mail ballots and PEVL.  There've been attacks on PEVL (Permanent Early Voting List) and now there's new attempts to do away with mail balloting altogether. Another thing is there would be automatic voter registration and election day registration."
And then there's also an expanded early voting period so that it runs right up to the day before the election. And there are things in there to protect Native Americans and to help the disabled vote. And of course, a big one is protecting our electoral votes so that they cannot be stolen."
"The electoral votes is a big thing. In the last contest, we're now finding out in the 2020 election that lawyers for the Trumpists had identified Arizona as one of the two easiest states to steal electoral votes, and we need to firm that up so that the person who wins the election, gets the electoral votes."
I understand in Congress, in Washington, they are also working on a bill, that appears to have bipartisan support, to update the Electoral Count Act. Do you have any comments on that?
"It would be good to get that revision to the Electoral Count law. I think that's a very good thing. But it's also important that we strengthen our own law here in Arizona."
4) Please describe your organizational strength and infrastructure throughout the state.
"It's important to realize that we have two organizations that are proposing this initiative. There's Arizona Deserves Better. That is the one I'm involved with. And we have about a thousand volunteers. We're currently interviewing for a field director and we are responsible for the volunteer side of the campaign."
"We are partnering with a much larger organization called the Arizona Democracy Collaborative, and they are the ones that are hiring the paid circulators."
"So, between our two groups, we're very confident that we're going to get this on the ballot."
5) What are the names of the people that are leading this initiative Drive?
"With Arizona Deserves Better. Alison Porter and I are leading that organization. The Arizona Democracy Collaborative, which includes groups like LUCHA, MI Familia Vota, the Arizona affiliate of the League of Conservation Voters and many other organizations are involved in that group. Joel Edman is their leader."
"Our lead lawyer is Mary O'Grady of the firm of Osborn Maledon.  She is the top election lawyer in Arizona. And her colleague, Josh Bender is also helping us. Our partners also have very good lawyers as well. So, this initiative is very, very well written."
6) What is the number of signatures you need to qualify to get on the 2022 ballot?
"We need a total of 237,645 valid signatures. Of that, 60,000 will come from Arizona Deserves Betterand the volunteers, and our partners with the paid circulators we'll get the rest."
When you say 237,645, that means you'll probably gather around 350,000 just to cover any possible issue.
"Sure, we will cover any possible issues."
7) Is there anything not covered in the first six questions that you would like the readers to know about the Arizonans For Fair Elections Initiative?
"The right wing majority in the legislature is a dangerous beast. All of these legislators are competing to see who could really be the alpha crazy of the group. That's really absurd. We didn't start as a perfect nation, but we've made progress in voting for blacks, for Hispanics, for women and for Native Americans. And we need to stand up for democracy. We've come a long way.We can't go back just because a minority wants to worship a dictator. And I might add that our website is azdeservesbetter.org if people want to see how to volunteer and get involved. Signatures will be due by the end of June, 2022."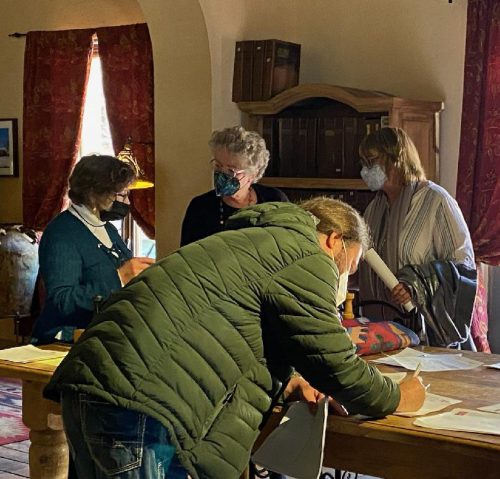 Please click on the below social media sites for more information on the Arizonans For Fair Elections Initiative.
https://arizonadeservesbetter.com