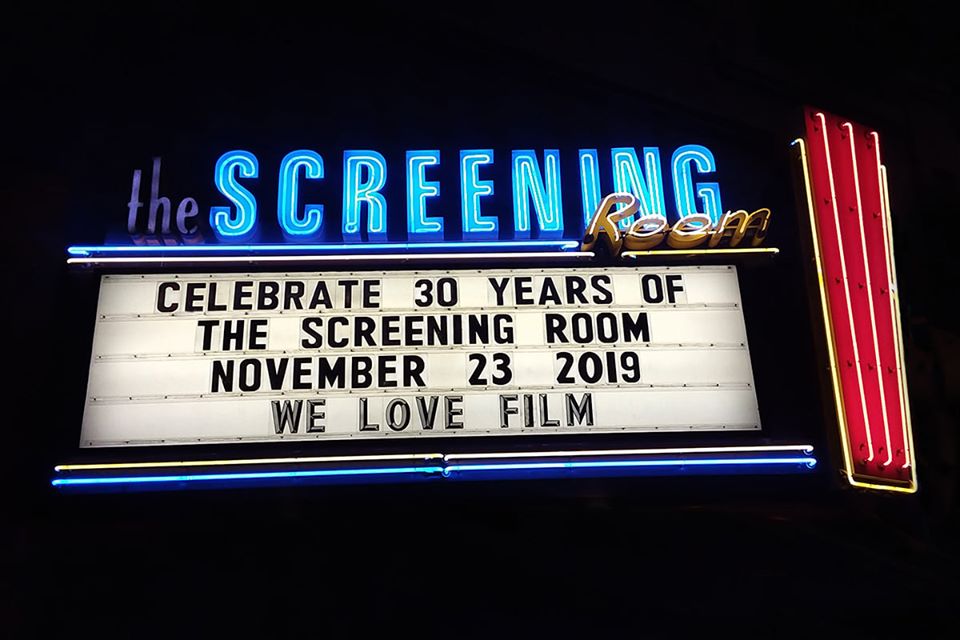 "The Screening Room
invites you to attend
Our 30th Birthday Celebration!
Saturday, November 23, 2019
4 to 11pm
127 East Congress Street (between Scott Ave. and 6th Avenue), Tucson
Free screenings, giveaways,
birthday cake and more!
4:30pm
Rita of the Sky
Kathryn Ferguson, USA, 2009, 74 min
This is the poignant story of Rita, a mysterious woman who was erroneously placed in a Kansas mental institution for 10 years because her unrecognized native language was described as guttural noises of the mentally ill.
6:00
Reception
Toast to 30 fabulous years!
7:30pm
AZ Shorts by Award-Winning AZ Filmmakers
Dead Languages
Nickolas Duarte, USA, 2019, 8 min
Two friends on an otherworldly beach examine the notions of revenge, failure and the inevitability of time and death.
Intangible
Bart Santello, USA, 2019, 9 min
Fragmented images of decaying film are presented in a dream-like film that awakens a fragmented perception of a past – long forgotten by time.
Sin Vergüenza (Without Shame)
David E. Valdez, USA, 2019, 13 min
An illegal immigrant, making his way back to his family, and a wounded Mexican drug runner, hoping to get back to Mexico, cross paths in the hot Arizona desert.
In Spanish with English subtitles
Still Hunt
Douglas Harms, USA, 2017, 23 min
An annual deer hunting trip takes a dangerous turn as a lovelorn divorced man discovers he may have been betrayed by one of his best friends.
Whose Mountains
Leslie Epperson, USA, 2019, 8 min
This short documentary examines the threat of the Rosemont mine on the water and the wildlife of the Santa Rita Mountains, just 30 miles from Tucson, AZ.
9:00pm
Runnin' at Midnite
Pablo Toledo, USA, 2001, 90m
Runnin' at Midnite is based on street reality. It is about boys who have lost hope and turn to a midnight basketball league to have a safe place to be when darkness falls."
https://www.facebook.com/events/486686148606262/