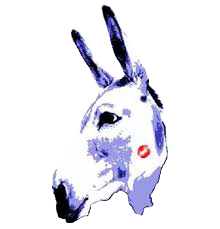 Life moves on, and today there is an ongoing Congressional impeachment investigation of Republican U.S. President Donald Trump. No one is above the law, and we will await the decision of the Democratic U. S. Congress. President Trump was sworn in in January 2017 and this is the biggest challenge of his administration. We are thankful for the Rule of Law in America.
But most of all, my family is feeling blessed and grateful to have a lovely granddaughter who is 19 months old and learning to speak English and German. Our heritage speaker son is attempting to raise her bi-lingual, to face the challenges of the 21st Century especially the climate crisis. They were recently visiting us over the Veteran's Day weekend, so we had an early Thanksgiving dinner, cooked by our daughter-in-law.
Happy Thanksgiving to our readers at Blog for Arizona. We have a lot to be thankful for this November 2019 in Tucson. Democrats continue to dominate the Tucson City Council, and progressive Tucson will soon have the first Latina Mayor of Tucson, Regina Romero who will be sworn in on December 2nd, 2019. She is married to CD3 Congressman Raul Grijalva's District Director Ruben Reyes.
Plan ahead as the 2020 Census is coming up next year, so be sure to answer their questions, to insure that everyone living in America will be accurately counted. The Census will be mostly conducted online this time.
Aloha at Thanksgiving.