It's that time again for the huge, annual folklife festival downtown at Jacome Plaza and at El Presidio Park.
All TMY program info about this upcoming festival (Friday to Sunday, October 9 to 11) is online here: http://www.tucsonmeetyourself.org/wp-content/uploads/2015/09/150924_TMYProgram_FINAL_SM.pdf
As a Sansei (3rd generation Japanese American) I promote Japanese cultural activities at our website, www.southernazjapan.org (where I am Editor).  Taiko drummers, kyudo – Japanese archery, and traditional dance will be performing this year at TMY, as well as demos of origami and calligraphy at the folks arts area.
Traditional Japanese dance instructor Mari Kaneta and her dance troupe are featured this year at TMY.  Mari is pictured 2nd from right in the photo below: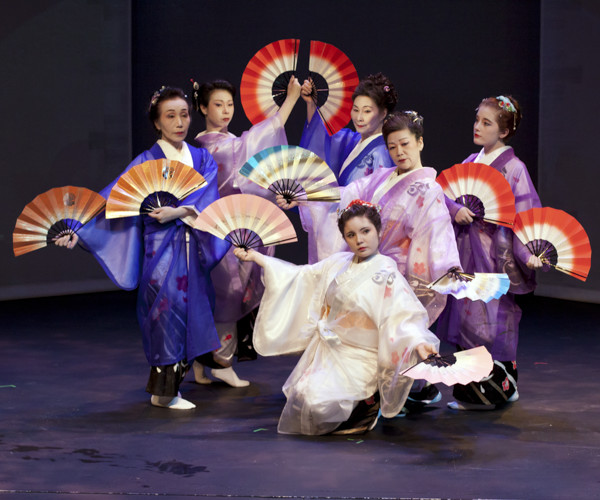 They will be performing on Sunday at the Church Street Stage from 2 to 3 p.m.
New this year: Japanese food booth serving takoyaki and ramen.  Be on the lookout for delicious Japanese food in Jacome Plaza, in front of the Joel D. Valdez main library, 101 N. Stone (NW corner of Stone Ave. x Pennington St.).
Enjoy another year of Tucson Meet Yourself.