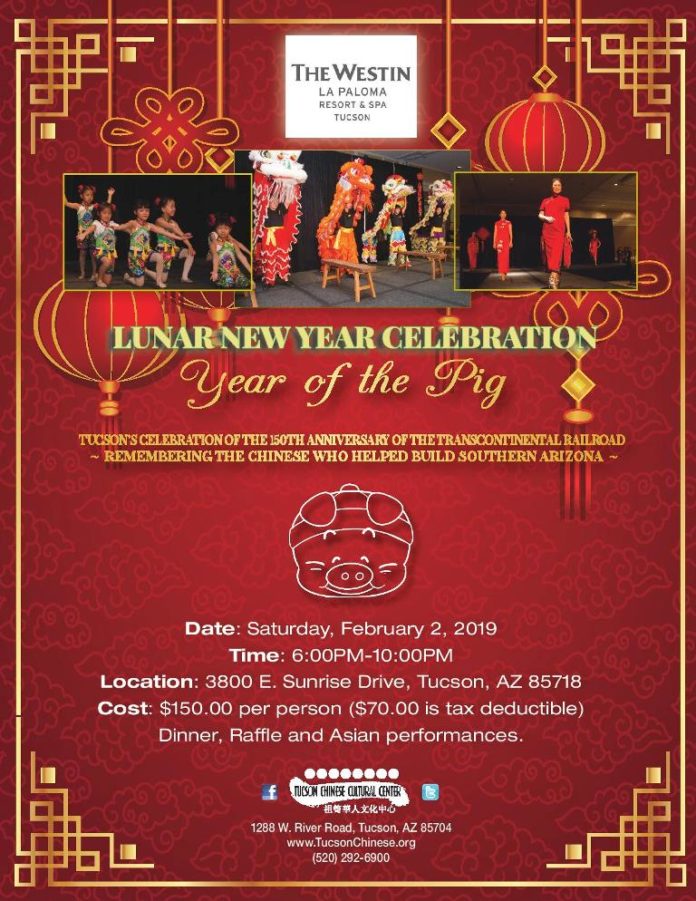 Every 12 years of the Asian zodiac, it's the Year of the Pig. Chinese New Year is on Feb. 5, 2019, but for us Japanese, we start on January 1st.
More info: http://www.tucsonchinese.org/
Support volunteer citizen journalism at the Blog for Arizona with a donation today. Your PayPal contribution keeps the Blog online and sustains a free press in Arizona.