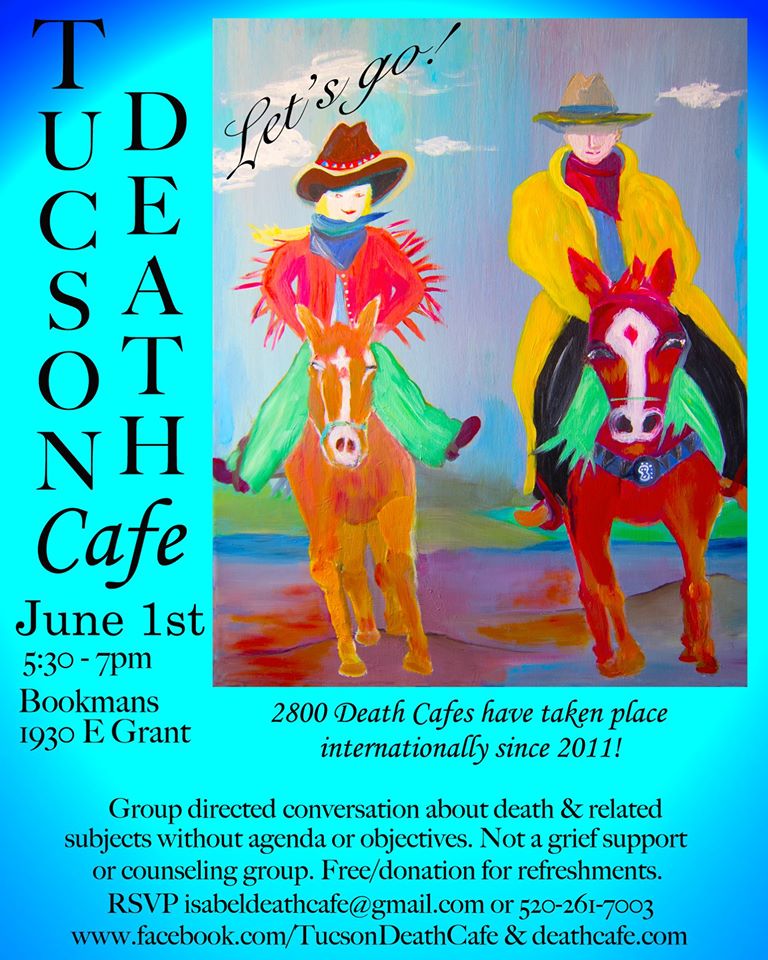 Carolyn's note: I attended this Tucson Death Cafe on January, and found it very helpful to talk about the passing of my biological mother in August, 2015. Others talked about the grief of losing other family members (spouse, father, siblings, child, etc.), while others were curious about their own mortality. There were also people there who participate in the rituals of death, or at memorial services. I found it a safe and supportive place to discuss death.
RSVP via FB event page: https://www.facebook.com/events/195188087540995/.
Tucson Death Cafe is on the 1st Wed. of every month, at Bookman's on Grant.