Well, it's that time again for Springtime and the ever popular Tucson Festival of Books on the University of Arizona mall, both Saturday and Sunday March 4 and 5, from 9:30 a.m. to 5:30 p.m.  Perhaps one of the most famous people is coming this year, Vermont's Senior U.S. Senator Bernie Sanders (I) who ran for U.S. President in 2016 and 2020.  He's appearing at the Memorial Student Union north ballroom on Sunday at  4 pm. along with his co-author John Nichols.  That is a ticketed event so be sure to go online and get your tickets ahead of time.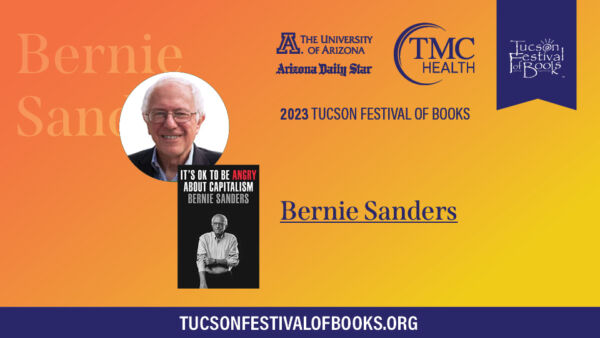 "John Nichols is the author or co-author of more  dozen books on politics and media. He's penned a critical biography of Dick Cheney, a history of impeachment, and a groundbreaking book on democratic socialism in the United States. He is the national affairs correspondent for The Nation magazine, and is a frequent guest on cable news shows in the U.S.  John's most recent venture is "It's Okay to be Angry About Capitalism," a book he co-authored with U.S. Senator Bernie Sanders. This will be his eighth visit to our book festival."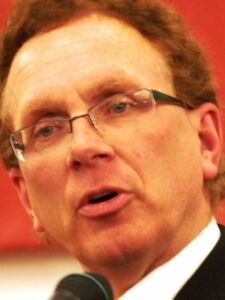 Here's the entire author schedule: https://tucsonfestivalofbooks.org/?id=676
Another famous personality coming to speak this year is former Tucsonan/singer Linda Ronstadt.  She will also be in the Student Union's North Ballroom, on Sunday at 1 p.m.  That is also a ticketed event.
"Linda Ronstadt, the great-granddaughter of Friedrich and Margarita Ronstadt of Sonora, Mexico, is one of the world's most acclaimed singers. She has sold more than 100 million records, won 12 Grammy awards and is in the Rock and Roll Hall of Fame. Linda grew up in Tucson, attended the UA, and loves coming back. Ironically, the title of her recent book is "Feels Like Home" … and she will be when she visits the Tucson Festival of Books! "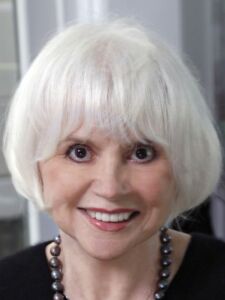 All info here: www.tucsonfestivalofbooks.org
Tickets for the general public were available at noon today, but already events for Bernie & Linda R. were full.  However, here's the back up plan:
"Any passes not distributed on-line will become part of the stand-by distribution the day of the presentation
25% of the seats in each venue will be withheld for stand-by patrons arriving the day of the presentation."