If you don't know what takoyaki balls (made from octopus) are, check out our 6th annual Tucson Japanese Festival, which was previously called the Tucson Mochitsuki for the mochi (rice) pounding event highlight. Our Southern Arizona Japanese Cultural Coalition (SAJCC) is still pounding & making mochi, but we feature other Japanese activities and performances as  well.  Here's the flyer and schedule of events below.
NEW location — Tucson Chinese Cultural Center, 1288 W. River Rd. (between Oracle and La Canada Drive) –no longer at PCC Downtown, where it was for past 3 years).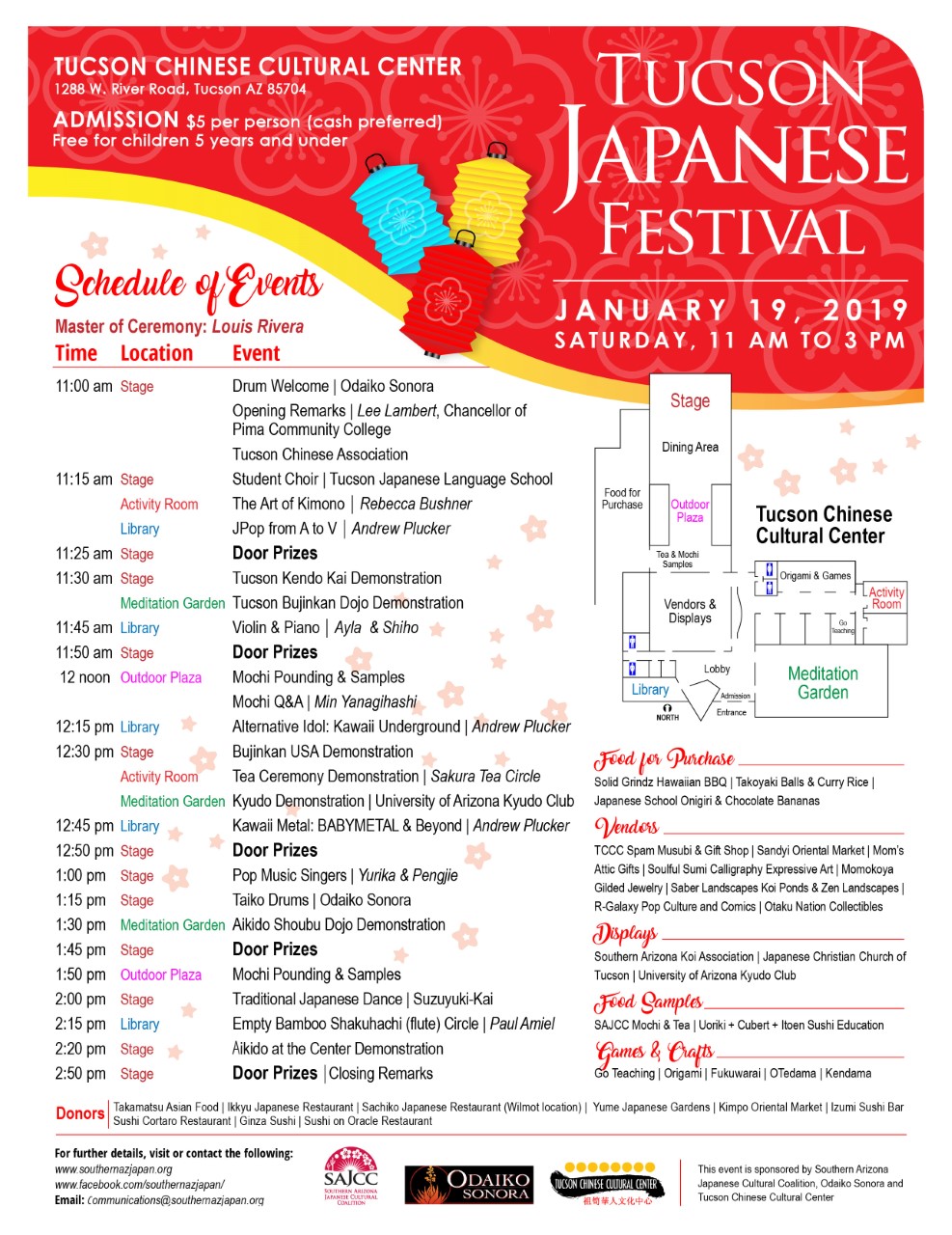 Enjoy the ramen and my favorite, spam musubi (very popular back home in Hawaii, where it is ubiquitous). It is cooked rice, covered by a wrapping of nori (seaweed) with fried spam inside.
Happy New Year, Japanese style. It is the Year of the Pig in 2019.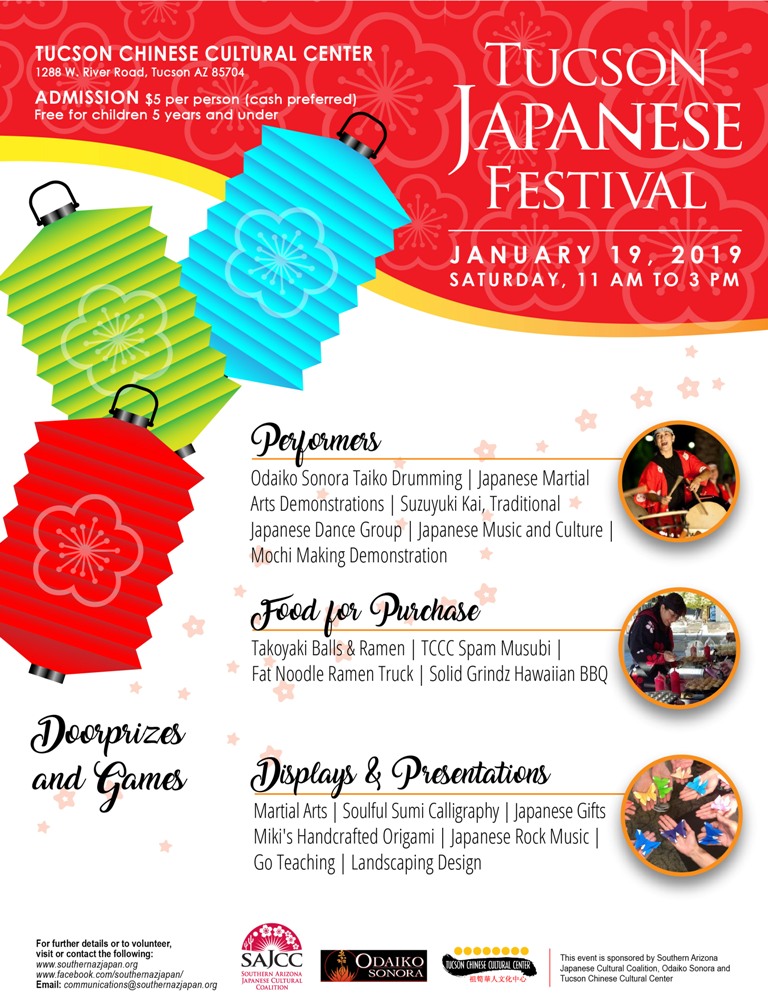 Carolyn Sugiyama  Classen (aka  Carolyn Classen), Editor, Southern Arizona Japanese Cultural Coaltion, www.southernazajapan.org
Updates and info on the door prizes from Japanese restaurants will be on our facebook page:  www.facebook.com/southernazjapan/
Support volunteer citizen journalism at the Blog for Arizona with a donation today. Your PayPal contribution keeps the Blog online and sustains a free press in Arizona.