"Transit fares remain free. Sun Tran will announce when fares will be reinstated on social media, our website, on buses and at transit centers."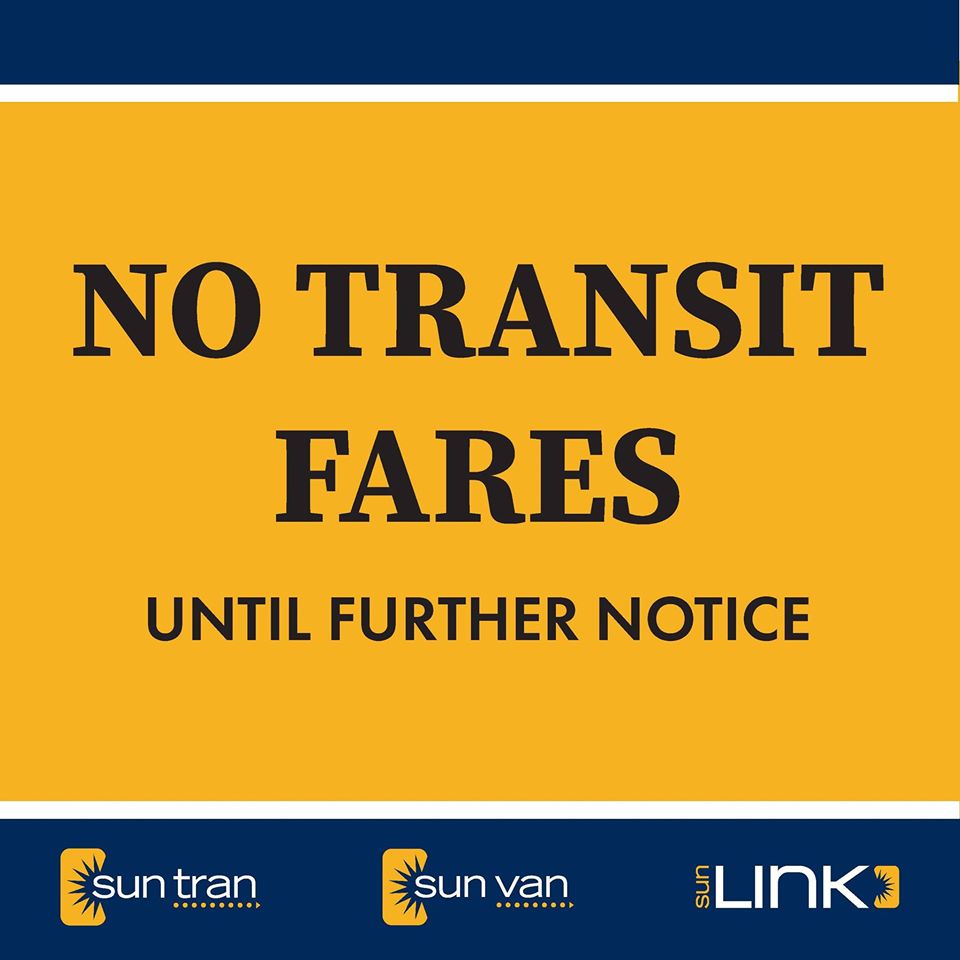 Regular bus fare is $1.50 one way with various discounts,using Sun Go card:
https://www.suntran.org/how-to-ride/bus-fares-and-pass-locations.
To ride the 4 mile Sun Link streetcar, the all day pass costs $4.50, with semester discounts for UA Students.  If you have a Sun GO card, you can use it on Sun Link, for $1.60 deduction one way.
https://www.sunlinkstreetcar.com/schedule/purchasing-fare
All transit in Tucson went free on March 21 due to the Coronavirus pandemic, and has been free ever since then:
Signs on the buses and on Sun Link say "essential trips only" for grocery shopping and medical visits, and they have been running during this pandemic with low ridership. Recently we have seen more riders using the buses in town.