On Saturday night 3/3/18, the funny improv comedy folks at Unscrewed Theater (aka Not Burnt Out Just Unscrewed) announced their upcoming theater move down the street on Speedway Blvd.  It was a well kept secret for months, but they finally signed the lease to the new venue at: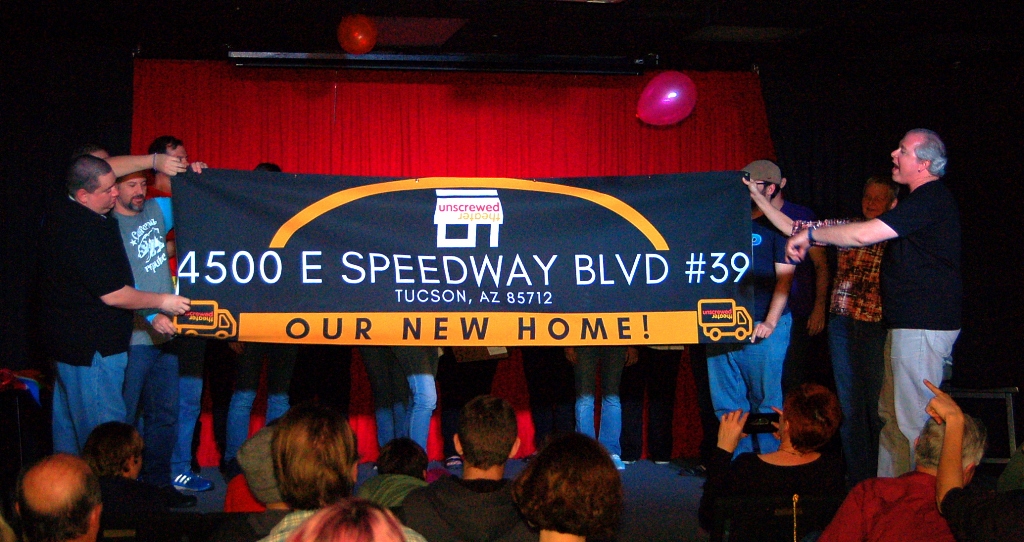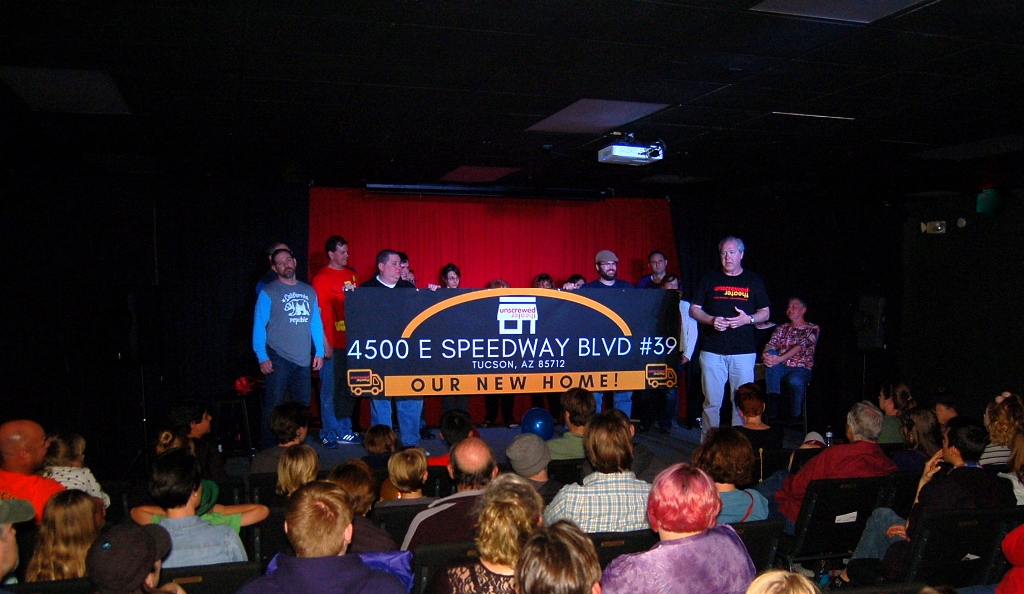 Their previous location, 3244 E. Speedway Blvd. (across from the Loft Cinema)  is being demolished.  They were at that locale for over 4 years, and will remain there performing at least till March 31.
Watch for their grand opening celebration later this Spring, which will be loads of fun. The new location is between Columbus Blvd. and  Swan Rd. , still in midtown.

More info: www.unscrewedtheater.org.
FB: https://www.facebook.com/UnscrewedTheater/