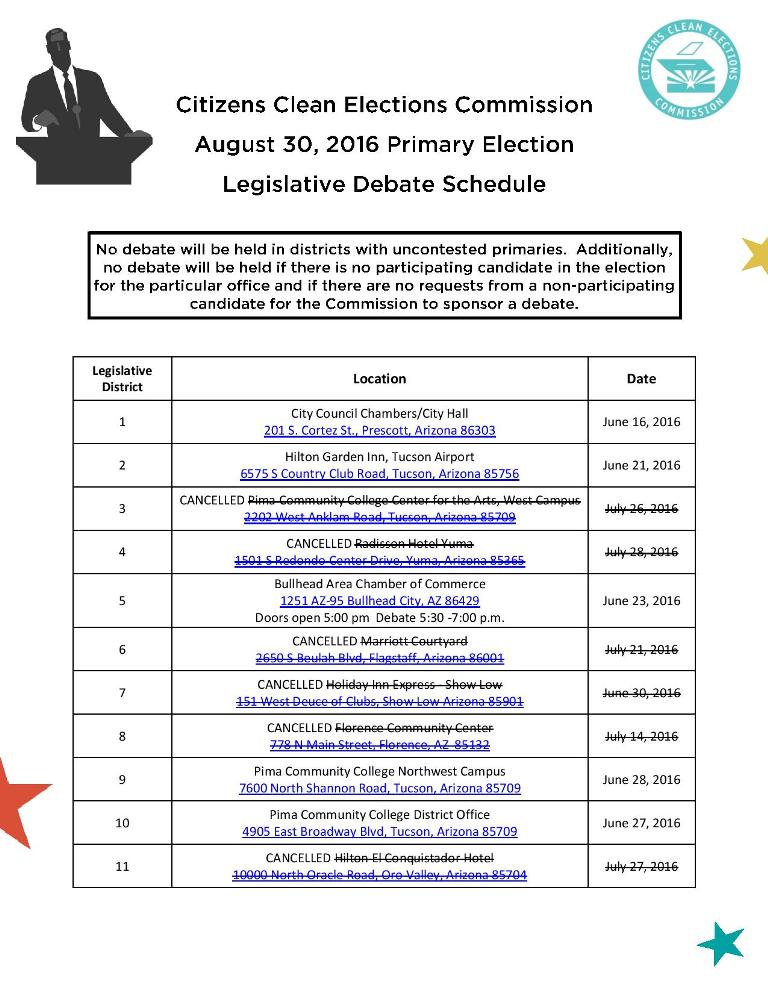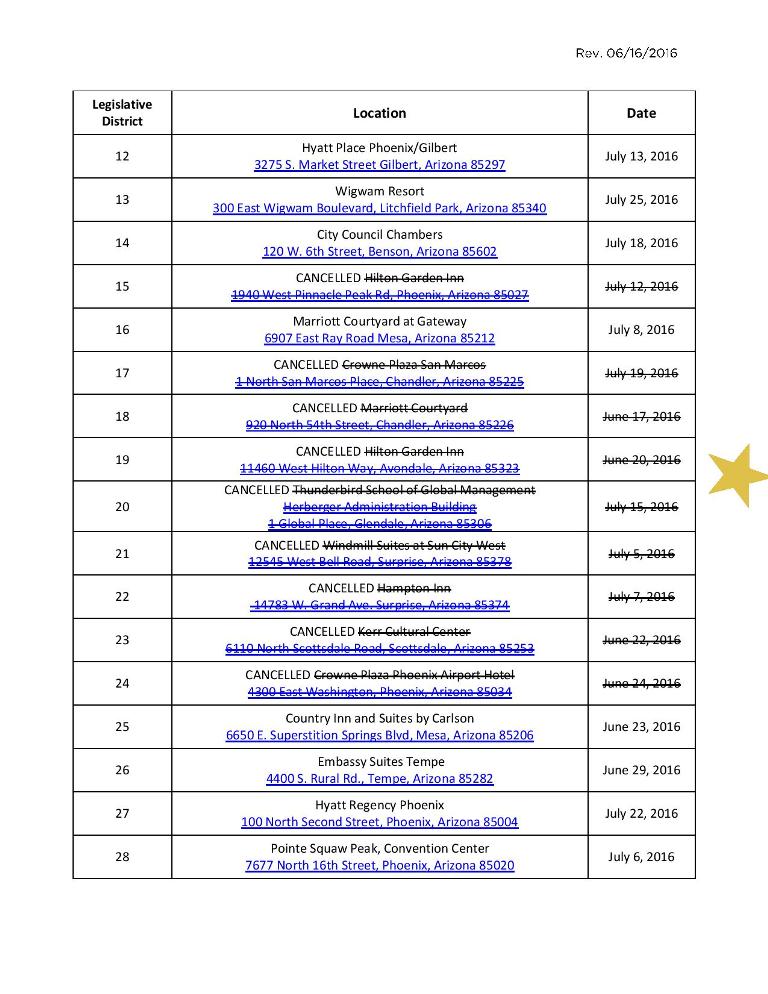 In Southern AZ, the next debate is tomorrow, June 21 for those running in LD 2 House. Three Democrats are seeking 2 seats – 2 term incumbent Rep. Rosanna Gabaldon, Sunnyside Unified School District Board member Daniel Hernandez Jr., and political newcomer Aaron Baumann, a recent UA Law School graduate. The other incumbent in LD 2 is Rep. Chris Ackerley (R), a math/physics teacher.
Stay tuned for debates next week for those candidates seeking a position for LD 9 House and LD 10 House, and later for LD 14 House in July.
All debates start at 6 p.m. and go to about 7:30 p.m. depending on questions.
Vote wisely on or before August 30, 2016 in the primary.