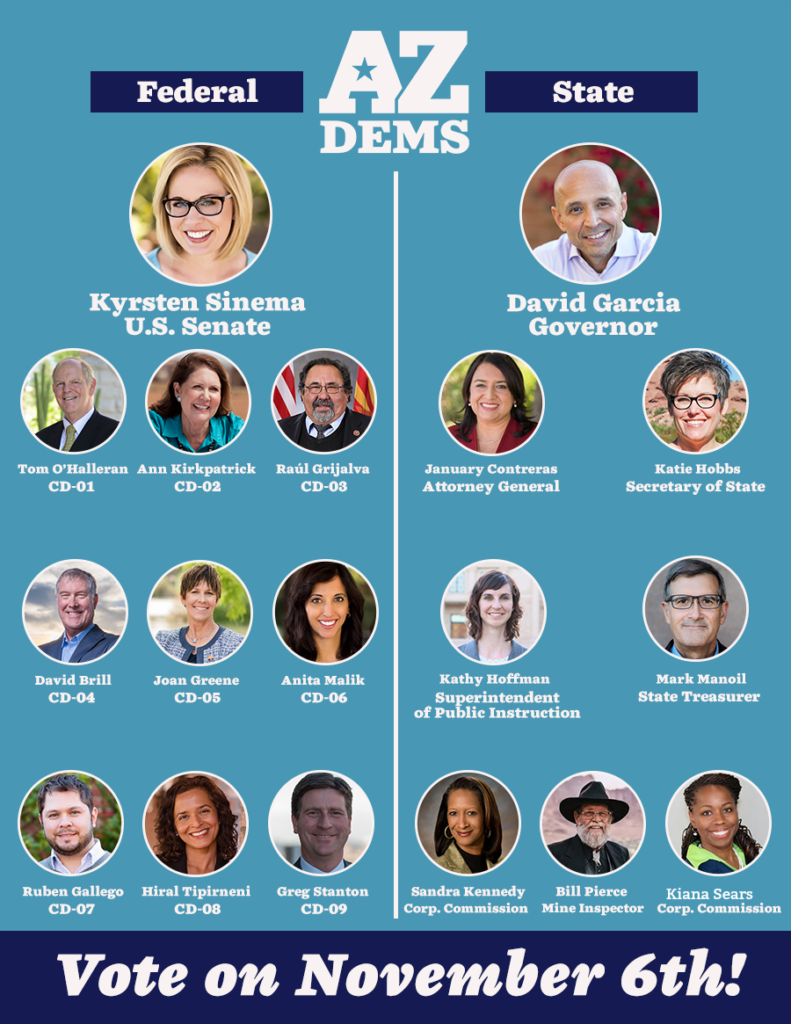 Arizona Democratic Party posted this flyer recently for Federal (CD 1 to 9) and State candidates in Arizona. More info on their website, www.azdem.org. 
Incumbent Democratic  Congressmembers are running in CD 1, 3, and 7 (Tom O'Halleran, Raul Grijalva, Ruben Gallego).
If you don't know much about the state candidates, watch the upcoming Arizona Citizens Clean Election Commission debates, starting Sept. 13 with Superintendent of Public Instruction (Democrat Kathy Hoffman vs. Republican Frank Riggs, with no incumbent running, since Superintendent Diane Douglas was defeated in the Republican primary on 8/28/18).
View schedule of CCEC debates here: https://www.azcleanelections.gov/en/arizona-elections/debate-information.  The website also lists candidate debates for LD 1 to 30 (1 Senate seat, 2 House seats in each legislative district in the Arizona Legislature).
Vote wisely on or before Nov. 6, 2018.