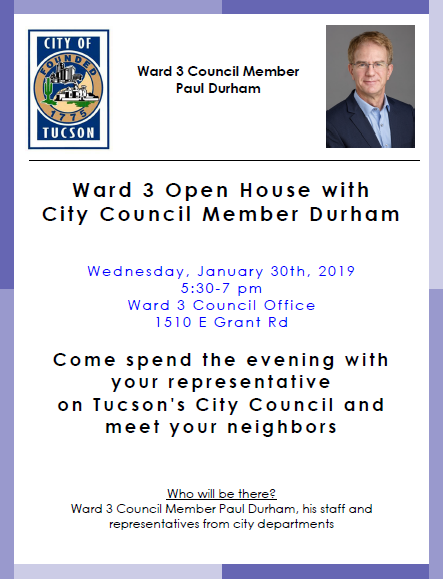 "Please mark your calendars for a Ward 3 Open House at our office at 1510 E. Grant Road on Wednesday, January 30th from 5:30-7 pm. We had a wonderful New Year Open House last January filled with great company and I hope to see you all there again this year." (from Councilman Paul Durham's e-newsletter of 1/11/19)
Photo of  Ward 3 Council staff: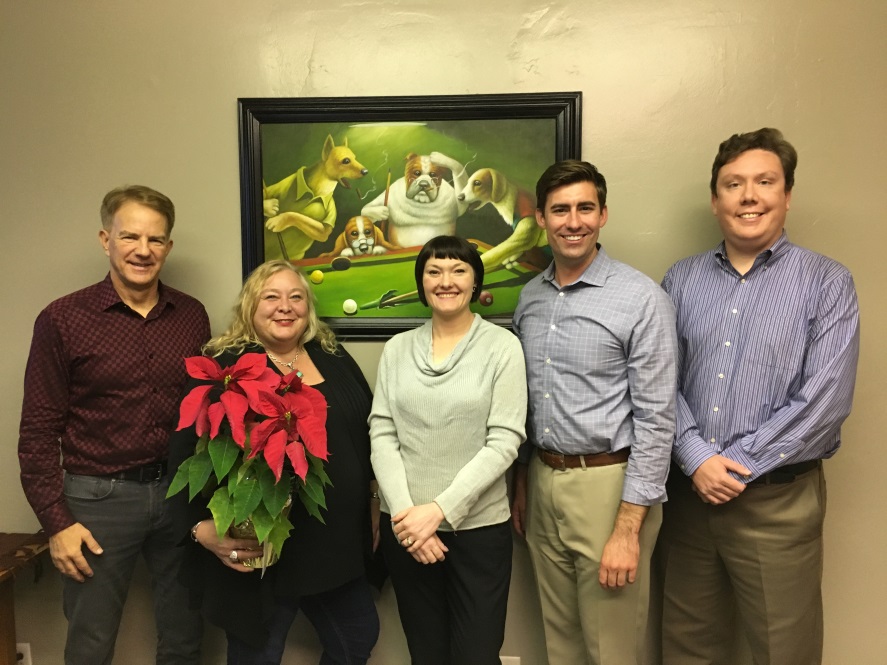 L to R: Councilman Paul Durham, Kristin Woodall, Sarah Launius, Nick Mahon (Chief of  Staff), and Matt Kopec, former LD 9 House Rep. and recently elected Amphi School Bd. member.  All others are Council aides.
https://www.tucsonaz.gov/ward-3/ward-3-staff
Democratic Councilman Paul Durham was elected in Nov. 2017 by defeating Independent Gary Watson, 58.82% to 40.27%.
Support volunteer citizen journalism at the Blog for Arizona with a donation today. Your PayPal contribution keeps the Blog online and sustains a free press in Arizona.