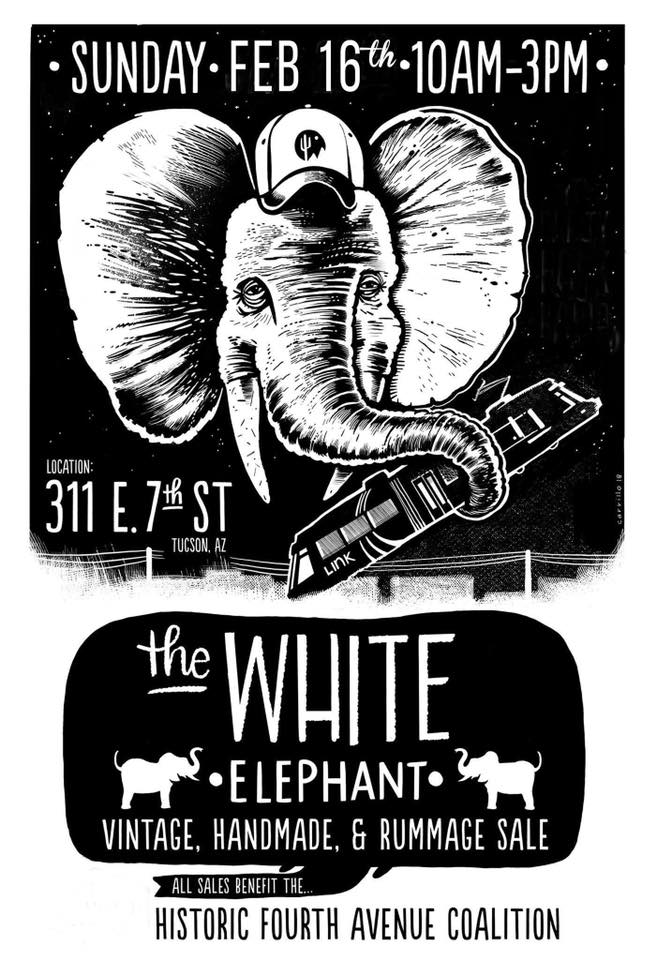 "We are super excited to bring back the White Elephant, which was HFAC's first ever event!  There will be rummage, vintage, & handmade-something for everyone.
HFAC will have a table of rummage goods with 100% going to the Coalition working to preserve the flavor of the Avenue. If you have a donation for that table, please let us know and we will arrange pick up. We are high lighting sustainability at this market.  Thanks for your support."
Carolyn's note: This is a bit unusual, for us liberal bloggers to be posting elephant events, being as the elephant symbolizes the Republican Party. However the reference to "white elephant" connotes a thrift/yard sale of used goods. It even meant that as I grew up in rural Hawaii, learning pidgin English. If it was a red elephant I guess it would represent the Republican Party? Whatever, sounds like a fun event on Historic 4th Avenue.
https://www.facebook.com/madeintucson/