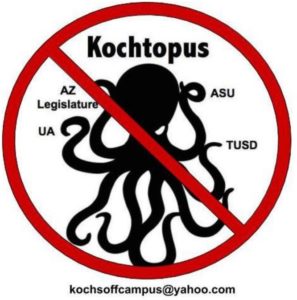 When the Arizona Legislature concluded its 2018 legislative session, its $10 million budget increase for the three state universities (Arizona State University, University of Arizona, and Northern Arizona University) included $2 million for two schools:
One at the University of Arizona (Department of Political Economy and Moral Sciences)
The other at Arizona State University (School of Civic and Economic Thought and Leadership), the later school receiving $100,000 to develop K-12 Civic standards.
With each school receiving $1 million, the three universities had just $8 million in increased funding to spread out over the many programs offered at their campuses. What makes these two schools deserving of such targeted generosity by the State Legislature? Was there a grassroots drive by parent, student, faculty, or administrative groups calling for funding these centers?
No. There was no such movement.
Are these schools offering courses that are not readily accessible at other departments or schools like history or political science?
Not really.
Do the universities conduct nationally-competitive searches to staff these schools? Their recruitment apparently did not follow standard University hiring practices.
Is a  new K-12 "seal" of civic literacy necessary? Not when the Department of Education is in the process of finalizing new Social Studies standards that include civics and economics.
Preferential taxpayer funding
So, why do these two schools get such preferential taxpayer funding and staffing consideration if there is no need and there has been no grassroots desire from the university stakeholders? It is because these schools subscribe to the philosophical dogma and patronage of the Koch Brothers, that they receive the favorable consideration of conservative lawmakers in this and other states across the country at the expense of other funds that could go towards education or priorities like Medicaid and hospital care.
Since the 1970's, the Koch Brothers, like other advocacy groups, have been utilizing their financial clout to promote their ideological agenda in the political, economic, and educational arenas. To that end, they have been subsidizing political candidates and "Freedom Schools," and other educational programs at learning institutions like George Mason University, Florida State University, The University of Kansas, and Ball State. The University of Arizona and Arizona State University are recent additions to the Freedom School Ledger. Another university, Montana State, has voted not to join this network.
What are the goals of these "Freedom Schools?" What needs are they trying to fulfill? Why do conservative lawmakers, who profess a love for limited government, generously fund these schools within university communities?
Conservative Koch-backed scholar
Speaking with Samantha Parsons of the UnKoch My Campus organization, she relayed that the goals of these Koch sponsored schools are to "build new (education) programs to replace current ones."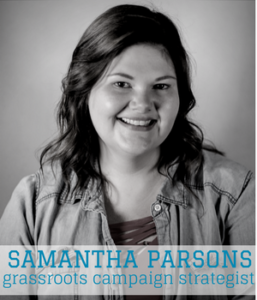 At Arizona State University this process has taken multiple steps.  Parsons and Dr. Matthew Garcia (formerly the Director of Arizona State University's School of Historical, Philosophical and Religious Studies)  relayed a process that started when a leading Arizona State History Professor and Scholar, Dr. Donald Critchlow, a recipient of Koch and other funding, started the Center for Political Thought and Leadership within the School of Historical, Philosophical, and Religious Studies. A distinguished conservative scholar, Dr. Critchlow, according to Dr. Garcia, endeavored to create a center that would attract intellectually and ideologically diverse students where all points of view would be entertained and discussed. According to Dr. Garcia, this arrangement worked well.
However, without any indication from the community expressing a desire for a new school based on promoting a Koch-sponsored agenda and without any advance notice from the leaders in the legislature or the University Administration, the decision was made to take the Center for Political Thought and Leadership and create a separate school, known now as the School of Civic and Economic Thought.
Not recruited by search committee
Dr. Critchlow (according to Dr. Critchlow in an email reply) was not involved in the legislative process that provided funding to this new school. He is actually stepping down from his current position as the Director of Political Thought and Leadership on July 1. A new director for the new separate school, Dr. Paul Carrese, formerly an instructor at the Air Force Academy, came on board along with other faculty members who fully subscribe to the libertarian beliefs the Koch Brothers foster. These faculty members were not recruited through the hiring process that included job ads and an elected search committee (Dr. Garcia says it and some of the program development was outsourced to other universities like the Hoover Institute and Harvard) and most did not qualify for exceptions to those practices because they did not bring diversity or elite scholarly credentials to the university.
Recruiting students throughout the school's first year has been difficult. With a university population of more than 100,000 students, the school has attracted about 120 students for its first school year. Incentives like a taxpayer-supported $500,000 purchase of rare books and trips (again taxpayer-supported) to India and a less costly venture to Sedona to hear Carol and Ken Adelman (two figures with Koch leanings) describe how Shakespeare's plays illustrate characteristics in leaders may seem a misuse of the public coffers considering teachers have to go to the Ballot Box to fight for more education funding or when the legislature made cuts to Medicaid and hospitals.
Reactionary trends
There is a worry that the Koch Brothers are undermining the tenets of public education and enlisting the support of the conservative lawmakers they financially endow (like Arizona Governor Ducey) to abandon their frugal attitude towards budgeting to throw taxpayer cash at these two schools to start to carry out these ends.
Dr. Garcia, as well as Dr. Catherine O'Donnell contend that the courses taught at the School of Civic and Economic Thought explore subjects already taught at ASU by qualified instructors who are open to examining all right, centrist, and left-wing perspectives. Dr. O'Donnell went further and asked what would happen if this set a precedent and the legislature, perhaps influenced by a particular lobby, set up a school for sustainability-focused only on clean coal. Both professors maintain that both the University and the state will benefit when there is a more open discussion of the underlying assumptions and consequences of funding for ASU's "Freedom School."
The Koch Project in Education appears to echo other reactionary trends in some education circles:
Such as when the College Board was forced to redo its Advanced Placement History standards when there was an outcry from the conservative community.
Another example is when Fox News Pundits criticized a recent new high school textbook in US History because it offered criticism of Donald Trump.
Finally, Dr. O'Donnell, in looking at the original mission statement of the School of Civic and Economic Thought likened it to "teaching history without the nasty bits."
Wasting taxpayer money
As the 2017/18 school year draws to a close, two of Arizona's state universities house Koch-sponsored learning centers where the only people that seem to want them are Arizona state legislators in the pockets of the Koch Brothers. Wasting taxpayer money on schools that offer classes that are already offered in other departments and enticing students to join by sending them (again at taxpayer expense) to India seems to be a poor choice of spending the people's money. As a candidate in Arizona Legislative District 18, Jennifer Jermaine said, when interviewing for another article, "the Koch Brothers could use their own money to develop their own centers if they want." Using the "public dime" to fund schools that the majority of students, parents, and teachers want instead of Orwellian Indoctrination Centers would be a better use of the taxpayer's money.
Attempts to reach Katherine Paquet (referred to me by Dr. Carrese), Vice President of ASU for comment (three times via email)  as well as leading Republican members of the Arizona State Legislature (Speaker Mesnard, Representative Townsend, Representative Allen, Senator Yarbrough, Senator Yee, and Senator Griffin) via email on May 15, 2018, have not yielded any replies so far.
https://www.azcentral.com/story/news/politics/arizona-education/2018/05/01/arizona-koch-backed-freedom-schools-get-money-budgets-university-funding/567164002/
https://www.azcentral.com/story/opinion/op-ed/laurieroberts/2018/05/01/asu-ua-koch-brothers-economic-freedom-schools-arizona-budget/570667002/
https://www.tucsonweekly.com/TheRange/archives/2018/05/01/uas-freedom-school-isnt-free-of-costs-or-hiring-restrictions
https://www.washingtonpost.com/news/answer-sheet/wp/2018/04/22/professor-a-disturbing-story-about-the-influence-of-the-koch-network-in-higher-education/?noredirect=on&utm_term=.8f10cbb0f1b3
https://www.azcentral.com/story/opinion/op-ed/laurieroberts/2017/10/24/asu-buying-rare-books-and-arizona-school-kids-have-old-books-too/794552001/
https://webapp4.asu.edu/catalog/classlist
http://www.unkochmycampus.org/
https://www.bozemandailychronicle.com/news/montana_state_university/msu-faculty-vote-no-on-koch-funded-research-center/article_3b7de4e4-6444-5907-9fb7-d0c2c8017bd6.html
https://mobile.nytimes.com/2018/05/05/us/koch-donors-george-mason.html
https://www.azcentral.com/story/news/local/arizona-education/2018/02/16/arizona-state-university-enrollment-size-asu-growth-online/1058167001/
https://www.cnn.com/2015/07/31/living/ap-history-united-states-curriculum-change/index.html
https://www.msn.com/en-us/video/n/anti-trump-american-history-textbook-andaposblatantly-biasedandapos-critics-say/vp-AAvWRjs
https://www.eventbrite.com/e/what-is-western-civilization-tickets-39848131835#