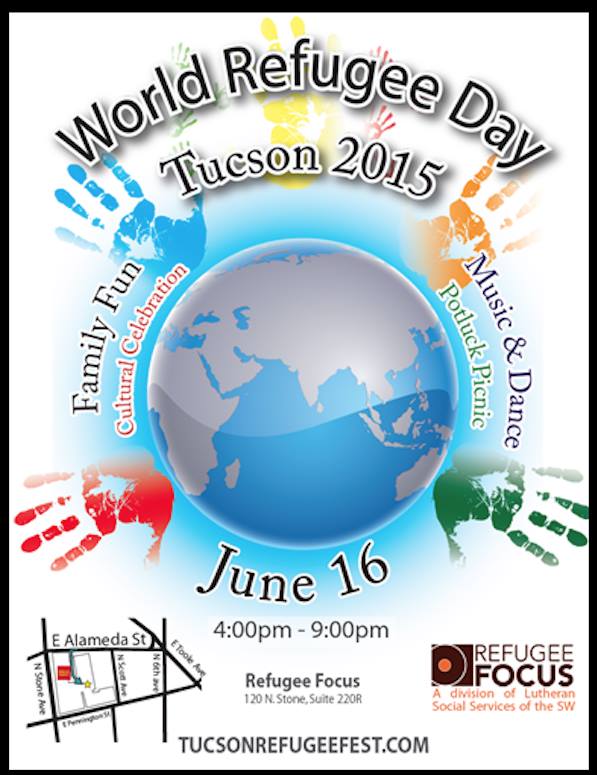 From their FB page:
World Refugee Day:
We want you to be part of the influential event to celebrate the contributions of new Americans in our communities. Donations will help to honor the courage, strength and determination of the women, men and children that been forced to flee their homes.
Will have culturally food, games and activities, photo booth, and immigration booth, games and prizes.
The entrance is from Alameda Street behind Wells Fargo Bank (though the address is on Stone Ave.). Stop by & welcome these refugees to Tucson, and find our more about their needs/wants.