It's that time again to spend two whole days March 11 and 12, 2017 at the Tucson Festival of Books, listening to authors, buying books, visiting literary booths, enjoying music and science exhibits, etc.  It's like a mini  tent city that pops up on the campus every March, just before Spring  Break.  The festival is between Old Main and Campbell Avenue, all along the UA Mall, from 9:30 to 5:30 p.m on both days. Free to the public.
All info again at:  www.tucsonfestivalofbooks.org for participating authors, schedule, how to donate and help, how to get there by walking, bike, bus, car.
Of note in 2017:  attending the festival will be author Pamela Rotner Sakamoto who wrote ""Midnight in Broad Daylight: A Japanese American Family Caught Between Two Worlds".
"Midnight in Broad Daylight is the true story of a family divided by war. After their father's death in Seattle, the Fukuhara children — all born and raised in the Pacific Northwest — moved to Hiroshima with their mother. Eager to go back to America, two of the children — Mary and Harry — returned in the late 1930s. Then came Pearl Harbor. Despite being sent to an internment camp with Mary, Harry volunteered to serve his country. Back in Hiroshima, their brothers Frank and Pierce became soldiers in the Japanese Imperial Army."
Sakamoto will be appearing at 3 panels: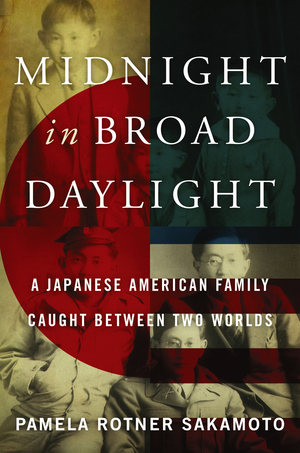 March 11, 10 a.m. at UA Memorial Student Union Gallagher Theater, 1303 E. University Blvd. on the WWII: Japanese American internment
March 12, 10 a.m. at Koffler Bldg room 204, 1430 E. University Blvd.  on Race in America
March 12, 2:30 p.m. at UA Library Special Collections, 1510  E. University Blvd.  on WWII: Asking Why, Internment and Holocaust
Also discussing the WWII Japanese American Internment Camps  will be Richard Cahan, author of "Un-American: The Incarceration of Japanese Americans During World War II"
and  Richard Reeves, author of "Infamy: The Shocking Story of the Japanese Internment in World War II".
Both Cahan and  Reeves join Sakamoto on the March 11 panel on the Japanese American Internment camps, and only Reeves will be the March 12 panel on the Holocaust and the Internment camps.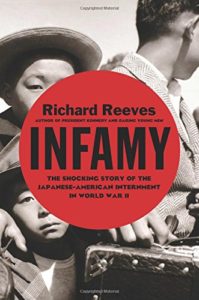 Carolyn's Note: I was interviewed yesterday on KXCI Community radio about my role as a U.S. Senate Legislative Aide in the creation of the National Commission that investigated this wrong to our people during WWII. Here's the recorded interview: https://kxci.org/2017/03/carolyn-sugiyama-classen-personal-justice-denied/. Thanks to Amanda Shauger of "30 Minutes" on KXCI  for asking me to do the interview.