Evil GOP bastard House Speaker Paul Ryan has a plan to avert a government shutdown at midnight on Friday. He intends to use poor children covered under the CHIP program as pawns and to attach the long-delayed CHIP program renewal — something which should have already been approved as a stand alone bill — to a short-term continuing resolution (CR) to entice enough votes to pass the short-term spending bill and kick the can down the road again into February.
POLITICO reports, House Republicans coalesce behind plan to avert shutdown:
House Republicans on Tuesday night appeared to coalesce around a short-term funding bill to avert a government shutdown Friday — even as conservatives threatened to oppose it and a bitter fight continued over the fate of more than 700,000 Dreamers.
Speaker Paul Ryan unveiled a plan at a House GOP Conference meeting to fund the government through Feb. 16, and numerous rank-and-file members quickly endorsed it despite their frustration with another short-term patch. To further sweeten the pot, the Wisconsin Republican's bill also includes a delay of several Obamacare taxes and a six-year extension of a popular health care program for children.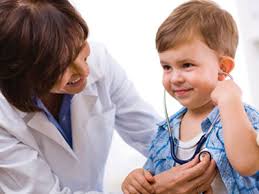 "It's a good strategic position because not only does it offer CHIP [funding] for six years … but you also have a medical device tax delay as well as the Cadillac tax delay," said Republican Study Committee Chairman Mark Walker (R-N.C.), referring to some of the taxes that would be delayed. "I think it puts Democrats in a very difficult position of having to vote against that in the House or in the Senate."
House GOP leaders will whip the bill Wednesday before a possible Thursday vote. If the funding measure passes the House, senior Republican sources in both chambers expect the measure to clear the Senate.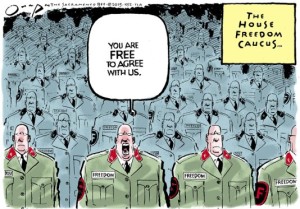 House GOP leaders, however, still have some work to do: House Freedom Caucus Chairman Mark Meadows (R-N.C.) said many of his conservative members oppose the plan, dismissing the tax delays as a "gimmick" that won't necessarily help leaders find 218 votes for passage.
After the GOP Conference meeting, the House Freedom Caucus met and did not take a position on the stopgap bill. But Meadows expressed skepticism leadership's plan would pass in its current form with just Republican votes.
"Based on the number of 'no' and undecided votes, there is not enough votes for a Republican-only bill," he said.