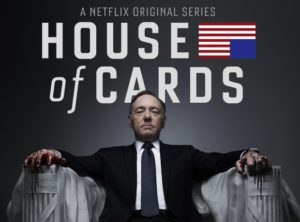 It looks as if we have a House of Cards power struggle going on inside Trumpland, despite denials.
The New York Times reports, Trump Removes Stephen Bannon From National Security Council Post:
For the first 10 weeks of President Trump's administration, no adviser loomed larger in the public imagination than Stephen K. Bannon, the raw and rumpled former chairman of Breitbart News who considers himself a "virulently anti-establishment" revolutionary out to destroy the "administrative state."
But behind the scenes, White House officials said, the ideologist who enjoyed the president's confidence became increasingly embattled as other advisers, including Mr. Trump's daughter [Ivanka] and son-in-law [Jared Kushner], complained about setbacks on health care and immigration. Lately, Mr. Bannon has been conspicuously absent from some meetings. And now he has lost his seat at the national security table.