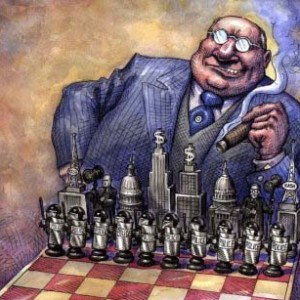 The Chamber of Commerce organizations lost their battle to overturn Prop. 206, the 2016 minimum wage and paid time off initiative in court, but they are not done using their lickspittle servants in Arizona's Tea-Publican controlled state legislature to try to reverse citizens initiatives voters approved for paid time off and worker's benefits.
Howard Fischer reports, State seeks to block cities from regulating private workers 'benefits':
Attorney General Mark Brnovich is asking a judge to rule that the word "benefits" in a voter-approved measure is not the same as "fringe benefits."
And the goal of this judicial war of words is a bid by Brnovich to block local governments from telling private companies what benefits they have to offer their workers.
Assistant Attorney General Rusty Crandell, writing on behalf of Brnovich, is trying to preserve a 2016 measure [HB 2579] adopted by Republican legislators to block local governments from telling private companies everything from how much time off they will offer workers to vacation mandates and even how far ahead of time workers need to be told of schedule changes.
Note: Both the Minimum Wage Act, Prop. 202, approved by voters in 2006, and Prop. 206 approved by voters in 2016, provide for local governments being able to require "benefits" for employees. Prop. 206 was specifically designed to supersede HB 2579 by mandating paid time off benefits.
I explained this lawsuit last year. Arizona sued for unconstitutional attempt to preempt the Arizona Minimum Wage Act.