Another in a series of posts about the technology tsunami rapidly transforming the labor force.
The Washington Post this week has a couple of interesting reports on jobs affected by the Technology Revolution, and the economic disruption it is having on society.
First, Jef Guo writes at the Wonkblog, We're so unprepared for the robot apocalypse: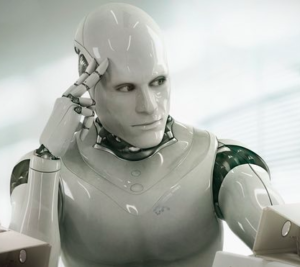 Economists have long argued that automation, not trade, is responsible for the bulk of the six million jobs shed by the manufacturing sector over the last 25 years. Now, they have a put a precise figure on some of the losses.
Industrial robots alone have eliminated up to 670,000 American jobs between 1990 and 2007, according to new research from MIT's Daron Acemoglu and Boston University's Pascual Restrepo.
The number is stunning on the face of it, and many have interpreted the study as an indictment of technological change — a sign that "robots are winning the race for American jobs" (Clair Cain Miller, The Upshot at The New York Times). But the bigger takeaway is that the nation has been ill-equipped to deal with the upheaval caused by automation.
The researchers estimate that half of the job losses resulted from robots directly replacing workers. The rest of the jobs disappeared from elsewhere in the local community. It seems that after a factory sheds workers, that economic pain reverberates, triggering further unemployment at, say, the grocery store or the neighborhood car dealership.