The GOP culture of corruption in Arizona has produced a number of threads this year that are coming together at the end of the year. Other shoes are about to drop early in 2016 — lookin' at you crazy Uncle Joe Arpaio.
Disgraced former congressman Rick Renzi has now exhausted all of his appeals and is finally serving time in prison after years of litigation. Ex-Arizona congressman Rick Renzi denied new trial: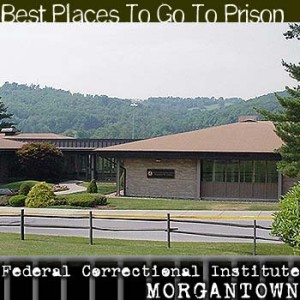 A federal judge on Wednesday denied a new trial for former U.S. Rep. Rick Renzi, who was convicted in 2013 of corruption, money laundering and other charges and is serving a three-year prison term.
* * *
Renzi was convicted in 2013 of corruption, money laundering and other charges. An appeals court upheld the convictions last year, and the U.S. Supreme Court declined to hear his appeal in June.
Renzi began serving his sentence at the federal prison in Morgantown, West Virginia, in February. Best Places To Go To Prison – Forbes.
The top political corruption story in Arizona in 2015 has been the melodrama playing out at the Arizona Corporation Commission.
Attorney General Mark Brnovich filed a petition with the Arizona Supreme Court on Nov. 30 seeking to remove Susan Bitter Smith, the state's top utility regulator. The action argues that because Bitter Smith works as the head of the Southwest Cable Communications Association, the state's conflict-of-interest law prohibits her from serving as a Corporation Commission member. The Arizona Supreme Court scheduled a hearing for January 5, 2016.
But in mid-December, Commissioner Bitter Smith resigned, rendering the Supreme Court action moot. Susan Bitter Smith resigns from Arizona Corporation Commission:
Her resignation is effective Jan. 4, a day before the Supreme Court was scheduled to review the case.
* * *
Tom Ryan, the Chandler attorney who filed the complaint with the Attorney General's Office that prompted its petition to remove Bitter Smith, said the court is unlikely to hear the case.
"Courts do not take on things that are moot," he said. "Brnovich will file a motion or stipulation to dismiss this as moot or the Supreme Court will deny everything as moot."
* * *
Ryan said he is hopeful the governor appoints someone objective to the post.
"I'm calling upon Gov. Ducey to appoint a former retired judge from either the Supreme or appellate court, who has no connection to any of industries regulated at the ACC, and who will agree not to run for re-election in 2016," Ryan said. "We need to reestablish trust in the ACC and re-establish integrity at the ACC, and appointing a partisan to fill this position will undermine that process."
Oh, Tom . . . Did you really believe that Doug Ducey, hired by Koch Industries to run their Southwest subsidiary formerly known as the state of Arizona, would actually follow your sound advice? Former House speaker Tobin named to Corporation Commission:
Gov. Doug Ducey on Wednesday named Andy Tobin to replace Susan Bitter Smith on the five-member Arizona Corporation Commission.
Tobin was speaker of the state House of Representatives before waging an unsuccessful bid last year for Congress. Ducey then named him to head the Department of Weights and Measures.
He later became Ducey's pick as director of the Insurance Department and has since been tapped by the governor to simultaneously be interim chief of the Department of Financial Institutions.
This is wingnut welfare in action. There is always a safety net for Republicans who lose races. They are given "wingnut welfare" before they are recycled to run for another political offices.
Tobin is eligible to seek a four-year term of his own. But Tobin, who served in the state House from 2006 into 2014 before that losing congressional bid, said he's not leaning in that direction.
"It just hasn't been on the back of my mind to be a candidate again. I know how to lose a race," Tobin quipped.
But he is unwilling, at least right now, to rule out entirely another campaign: "A year is a lifetime in public office," he said.
It won't take him long.
The Attorney General's Office is also looking into texts Commissioner Bob Stump sent during that campaign from his state-owned cell phone, including texts to an APS executive. Judge orders review of Stump's text messages.
This week, Stump's lawyers tried to claim that his texts are subject to legislative privilege. Stump's lawyers argue he has legislative privilege.
The Republic's Laurie Roberts was appropriately skeptical. Why Bob Stump's texts must stay on QT:
Comes now the latest reason why Corporation Commissioner Bob Stump's text messages can never ever – not ever – reach the light of day.
First, we were told Stump deleted his text messages and they couldn't possibly be retrieved.
Then, we were told Stump deleted his text messages then threw away his state-owned phone and so they couldn't possibly be retrieved.
Then, we were told that even if the text messages could be retrieved, they likely wouldn't be public record. This, from a Corporation Commission lawyer who claimed he hadn't even seen them yet somehow knew they wouldn't be public.
And now that the text messages have been retrieved, courtesy of the Attorney General's Office, and are being reviewed by a retired Maricopa County Superior Court judge, in a lawsuit seeking their release?
Stump's claiming legislative privilege.
Capitol Media Services' Howard Fischer is reporting that Stump's attorneys have written a letter to the judge, saying the public isn't entitled to know about any texts that relate to how Stump reaches decisions on matters before the commission.
* * *
Checks and Balances is seeking texts between Stump and 18 people, including an Arizona Public Service executive, the head of the dark money group widely believed to have been funded by APS and candidates Tom Forese and Doug Little, who enjoyed several hundred thousand dollars worth of support from that dark money group, the Arizona Free Enterprise Club. They also are looking for Stump's text exchanges with the campaign manage who represented Forese and Little.
* * *
It would be illegal for a dark money group running an independent campaign to coordinate with the candidates it was supporting.
Stump has said there is nothing to see here and, together with a Corporation Commission attorney hired to fend off the public records quest, has spent quite a lot of time ensuring that you and I never see what it is he insists isn't worth seeing.
It'll be up to Maricopa County Superior Court Judge Ronald Warner, who is handling Checks and Balances' lawsuit, to sort it all out after retired Judge David Cole determines which texts are public records.
The "dark money" groups funded by APS and Pinnacle West are also refusing to disclose their political activities to the Corporation Commission. APS won't disclose political contributions:

Arizona Public Service Co. officials told utility regulator Robert Burns on Wednesday that the company has no obligation to disclose what it or its parent company spends on political campaigns, denying his request for the company to report such expenses.
APS did not deny such spending in a written response to Burns but said singling out the utility for disclosure would be unfair. "Compelled disclosure about political contributions that APS or its affiliates may have made out of shareholder profits would go beyond what is required of all corporations under Arizona campaign finance law, and would impinge on APS' First Amendment rights," wrote Don Brandt, president/CEO of APS and its parent company, Pinnacle West Capital Corp.
Brandt was responding to a Nov. 30 request from Arizona Corporation Commissioner Robert Burns to disclose direct and indirect contributions to political candidates in the 2014 elections. He gave APS 30 days to respond.
Burns' move followed a request he and Chairwoman Susan Bitter Smith made for companies with business at the commission to voluntarily refrain from funding commissioner elections. (Other utilities have promised to refrain from commission elections, including Tucson Electric Power Co., UNS Electric Inc. and UNS Gas Inc.)
APS is widely believed to have contributed to the $3.2 million spent by independent political groups supporting Republicans Tom Forese and Doug Little, who won election to the utility-regulating Corporation Commission last year.
APS does not deny making such donations but also has not confirmed its involvement.
* * *
There has been intense debate at the commission over whether the regulators can or should force utilities and other companies with business at the commission to disclose political spending.
Forese and Little wrote strongly worded letters suggesting it is beyond their scope as regulators to force disclosure. Commissioner Bob Stump said forcing disclosure is impractical because other companies with business at the commission are not technically regulated and therefore don't have to comply.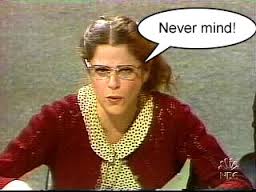 This brings us to Arizona Secretary of State Michele Reagan who misled the voters last year, running on a platform of "dark money" disclosure regulations. But after being elected — with the assistance of undisclosed "dark money" — Reagan earlier this year pulled an Emily Litella, "Never mind!" Reagan: 'Dark money' disclosure can't happen.
The Clean Elections Commission has stepped in to fill the void created by the Secretary of State's dereliction of office with modest disclosure rules of its own, leading to a turf war. Battle Royale over 'dark money' brewing in Arizona. This will play out in 2016.
Last, but not least, is the pending ruling in the contempt trial of crazy Uncle Joe Arpaio. Joe Arpaio Accused of Deception Under Oath by Federal Judge:
U.S. District Court Judge G. Murray Snow's suggestion of possible perjury by Arpaio stole the show.
 At day's end, Snow gave the parties until December 4 to file written responses to questions he previously had posed to them. Snow will next issue findings of fact and hear arguments on possible remedies.
After remedies are decided upon, criminal counsel for Arpaio will address the court on the possibility of a referral of the case to the U.S. Attorney's Office for criminal-contempt allegations. Criminal counsel for the other defendants could address the court on the same issue at any time.
Judge Snow's findings of fact are expected early in the year, leading to further legal proceedings against crazy Uncle Joe Arpio in 2016.
This is by no means an exhaustive study of the GOP culture of corruption in Arizona.  That would take a book-length report. You can expect much more to come in 2016 from our lawless Tea-Publican Arizona legislature and Governor, the "Kochtopus" dark money network run by Sean Noble, and a myriad of other far-right groups operating in Arizona.  Corruption is to be expected from a corporatocracy of, by and for plutocrats.