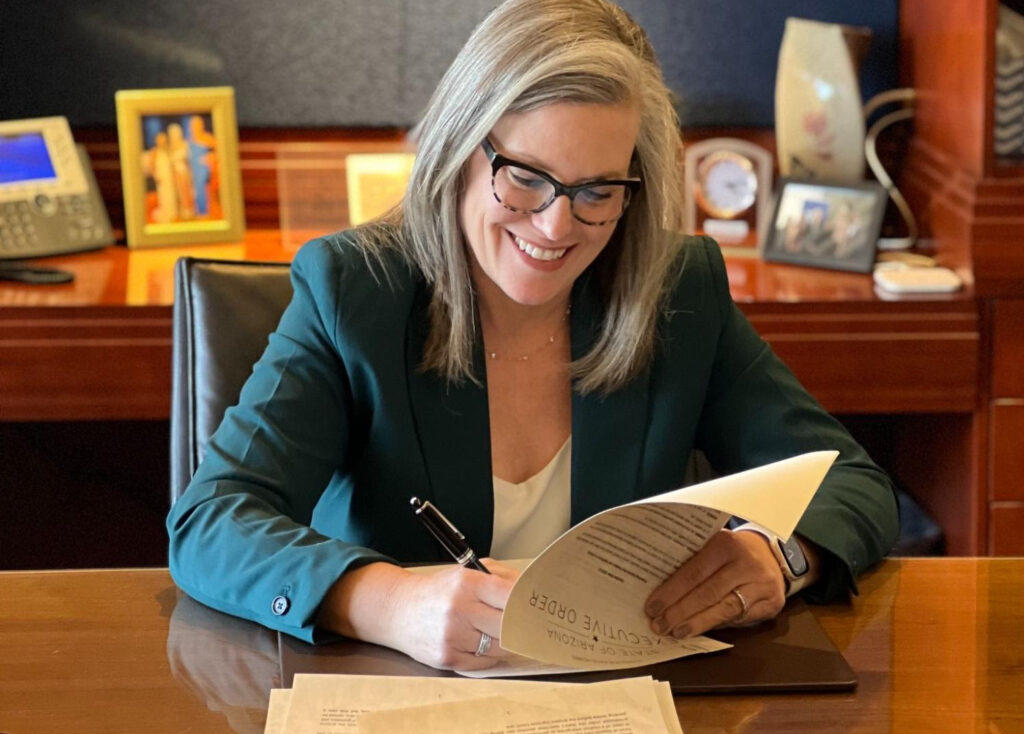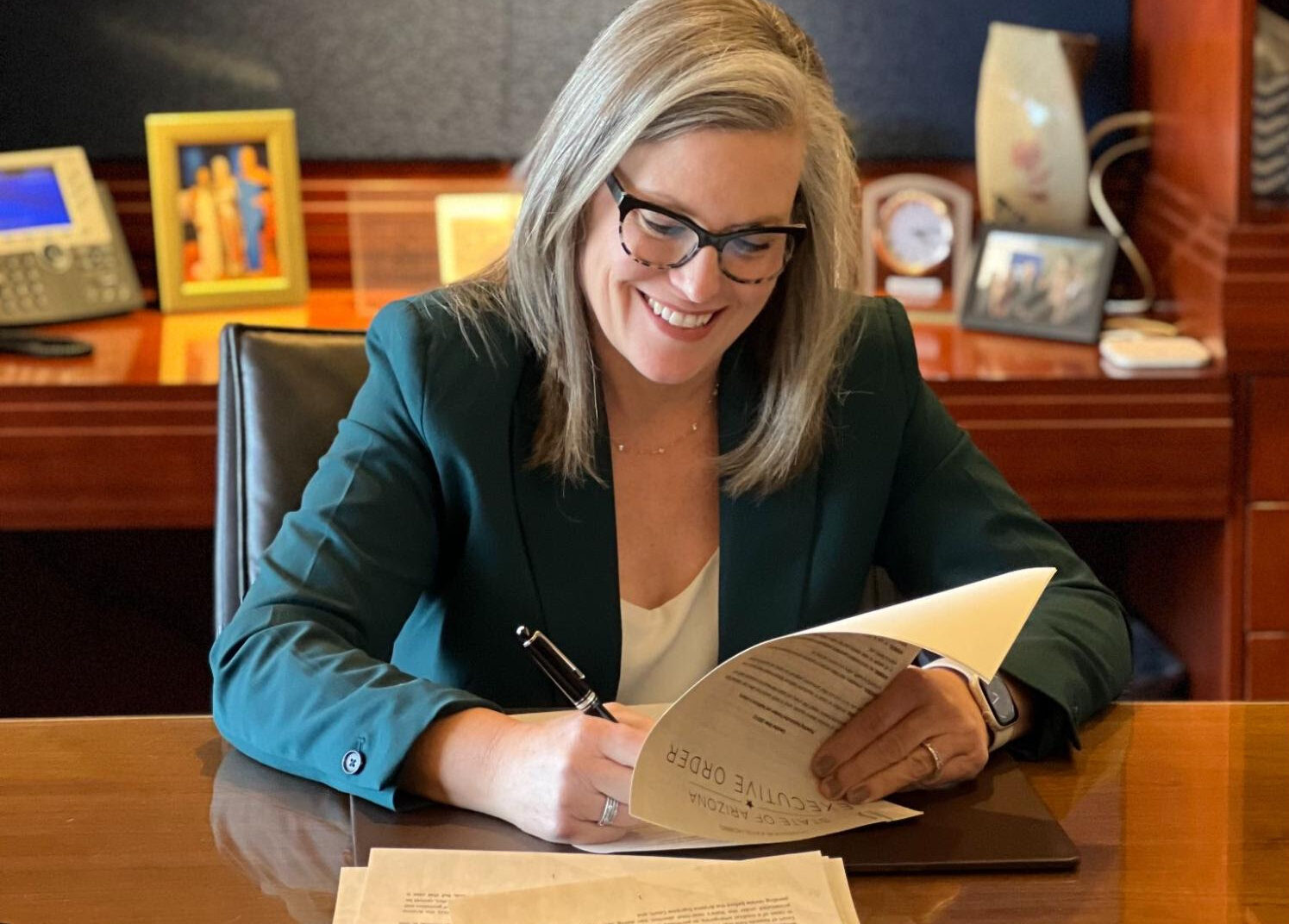 This is what good government is supposed to be about.
Arizona Governor Katie Hobbs has spent the last week taking part in events or working on public policy issues designed to move the Grand Canyon State forward and lift people up.
On October 30, 2023, the Governor, with Secretary of Energy Jennifer Granholm, participated in an event in Cochise, Arizona to usher in the Southline Transmission Project at the Apache Generating Station.
This project, part of a $1.3 billion multipronged Biden/Harris strategy to, according to a press release from the Energy Department "improve the country's transmission infrastructure, which will lower energy costs, strengthen energy resilience and reliability, create new high-quality jobs, and help tackle the climate crisis" will invest $13 million in Arizona's efforts to modernize its electric grid.
The Governor posted on social media after the event:
Secretary Granholm commented with Maria Robinson, the Director of the Grid Deployment Office on the Biden-Harris investment in modernizing the grid, posting on the Department of Energy's social media:
On Halloween, it was announced that the Governor and Arizona Superintendent of Public Instruction Tom Horne had concluded an arrangement on the funding of federal education dollars that had been in question over the last month.
Later on October 31, the Governor announced the start of the Arizona Families's Tax Rebate, a 2023/24 state budget program.
Commenting in an office press release, Governor Hobbs offered:
"As someone who at times relied on assistance to get by, I know that every penny counts. I made a promise that when I took office, I would take every opportunity I had to make it easier for Arizonans to provide for their families and lower the cost of living. I am so pleased to be able to deliver this relief with the Arizona Families Tax Rebate."
On November 2, 2023, the Governor, acting on recommendations from the Bipartisan Elections Task Force she created, used proceeds from the American Rescue Plan, and invested $2.3 million "to support free, fair, and secure elections" in Arizona.
The Governor commented:
"As Secretary of State, I oversaw the most secure elections in Arizona history, but I know we must continue to improve Arizona's elections ahead of 2024. Election officials and voters are facing new challenges when it comes to administering elections and participating in our democracy. I am thrilled to immediately address some of the problems identified by the Bipartisan Elections Task Force to ensure Arizona voters can make their voices heard."
Finally, on November 3, the Governor, along with Phoenix Mayor Kate Gallego, participated in an event at Phoenix City Hall to commemorate the funding of water conservation projects secured by regional agreements to water allocation from the Colorado River's Lower Basin.
At the event, the Governor said:
"…I think of the countless lives that will be changed because we chose to take this issue seriously. Moving forward, we'll reap the benefits provided by water security and sustainability…"