Tea-Publicans return to Congress today facing a packed agenda with little time to enact it, as GOP leaders aim to quickly pass their "tax cuts for corporations and plutocrats" bill, and then turn to a budget deal with Democrats before midnight on Friday to avert a government shutdown. GOP faces 5-day scramble to pass tax bill, avoid government shutdown: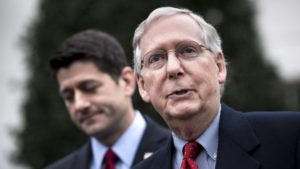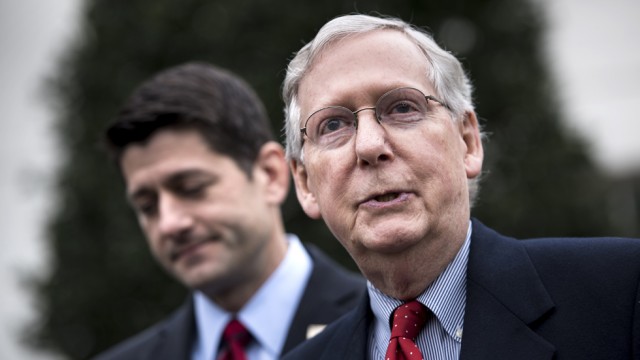 Republicans' tight timing on taxes is self-imposed. GOP lawmakers have for months been racing to meet President Trump's demand that they send him tax legislation before Christmas — a timeline that gained new urgency when Alabama Democrat Doug Jones won the Senate seat currently occupied by Sen. Luther Strange (R).
GOP leaders hope to hold tax votes early in the week before moving to the budget bill. They need Democrats' help to pass the budget measure through the Senate, and thus far they have made little progress bringing them aboard amid disagreements over spending levels, protection from deportation for certain undocumented immigrants (DACA) and a federal health insurance program for low-income children (CHIP).
The outcome of the tax votes, however, appears certain after Republican Sens. Marco Rubio (Fla.) and Bob Corker (Tenn.) on Friday pledged their support. The two gave the GOP the Senate votes to pass the bill, even as Sen. John McCain (R-Ariz.), who is battling an aggressive form of brain cancer, returned to Arizona on Sunday. He is not expected to vote on the final bill.
The tax measure's passage would mark the first major legislative "accomplishment" — defined as actually passing a bill, a low bar — for Trump and GOP leaders in a year of stumbles, the products of months of negotiations and late adjustments aimed at winning over the last holdouts.
It's only an "accomplishment" for the oligarchy, not the American people: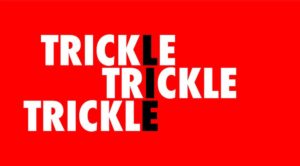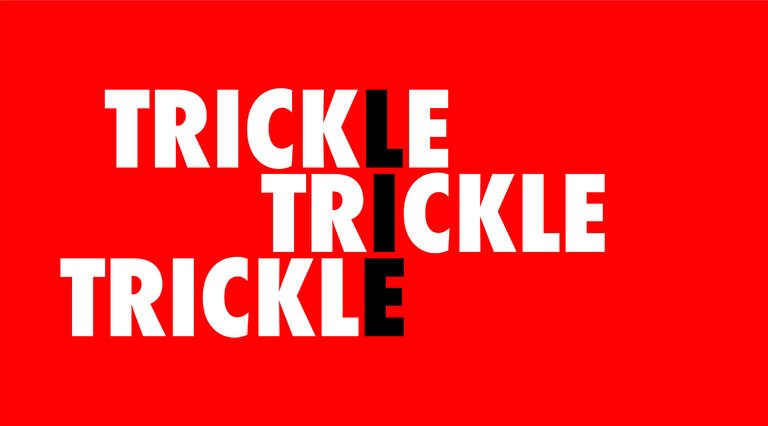 Congress' nonpartisan tax analysts, joining several other nonpartisan assessments, concluded that the bulk of the bill's benefits would go to the wealthy and corporations. Those analyses have also projected that the cuts will produce far less economic growth than Trump and administration officials are promising.
For Tea-Publicans, the bigger drama may come later in the week, after the planned tax votes in the House and Senate, when leaders from both parties weigh a spending deal to avoid a partial government shutdown before funding runs out at the end of the day Friday. GOP leaders in House, Senate endorse conflicting shutdown strategies:
Republican leaders in both houses of Congress face a sticky situation this week as they try to avert a government shutdown: Each side has promised its members things that will not fly in the other chamber.
Senate Majority Leader Mitch McConnell (R-Ky.) told moderate Sen. Susan Collins (R-Maine) he'd support passage of legislation by the end of the year to prop up Obamacare insurance markets — so long as she votes for tax reform. That addition, however, puts Speaker Paul Ryan (R-Wis.) in a pickle: His members are loath to be seen as bailing out a health care law they hate.
Ryan, meanwhile, green-lighted a short-term spending strategy that funds the Pentagon but does nothing for Democratic priorities — and suggested House members could leave town to try to "jam the Senate" into accepting their bill. But McConnell needs eight Democrats to pass anything, so the House plan is sure to fail in his chamber.
"Right now, they're just headed straight off a cliff," one person familiar with the negotiations said of the House. "[The] Senate's not likely to jump with them."
Instead of addressing the obvious inconsistencies, GOP leaders have tried to put off the issue and focus on tax reform for now.
* * *
"It's going to be a bipartisan [spending] deal; [some House Republicans] are going to be unhappy with that — and you don't want to have the tax issues as the place they decide to retaliate," said Rep. Tom Cole (R-Okla), a member of the House appropriations panel, hinting at House GOP fears that conservatives could hijack tax reform to make a stand on spending issues.
But time is running out, and the GOP's tax-reform tunnel vision has left Republican leaders without a clear strategy for the spending legislation. All this is quietly raising concerns that the government could shut down after Friday, when, short of congressional action, federal coffers are set to dry up.
While Democrats have at times struggled to fend off GOP legislative efforts, this time they have leverage. Democratic leaders Nancy Pelosi of California and Chuck Schumer of New York appear to have backed off immigration demands they initially wanted addressed by the new year, but they're still adamant that any boosts in defense money be matched by increases in domestic spending.
Leaders in both chambers hoped to strike a deal to raise strict spending caps for both by Friday. But the so-called Big Four — Ryan, Pelosi, McConnell and Schumer — have yet to agree on those numbers. The most likely outcome, some Republicans now say, is kicking everything into 2018: They predict another short-term funding bill, leaving a broader spending and immigration agreement until January.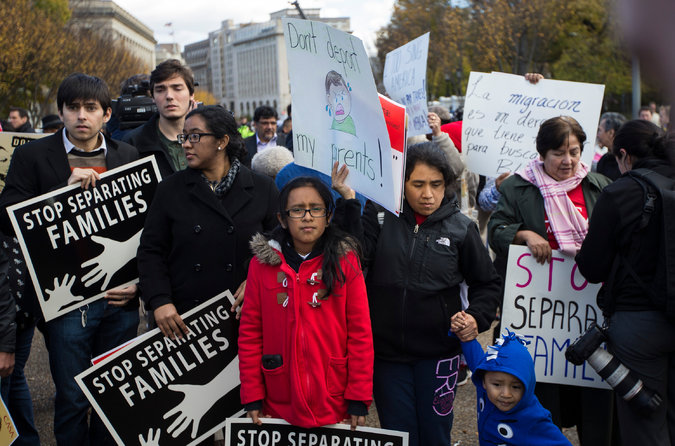 There has been some progress on the immigration front, aides say. A bipartisan group of seven senators met multiple times last week to try and hammer out an immigration deal that combines legislation for Dreamers — hundreds of thousands of whom are losing their temporary work permits and deportation protections due to actions by Trump — with other immigration enforcement measures.
The group includes Democratic Sens. Dick Durbin of Illinois and Michael Bennet of Colorado, and GOP Sens. Jeff Flake of Arizona, Lindsey Graham of South Carolina, James Lankford of Oklahoma, Cory Gardner of Colorado and Thom Tillis of North Carolina. They want to be able to strike a deal on immigration they can subsequently present to their leadership.
It's unclear, however, whether Democrats will go along with pushing major issues into next year, upping the pressure on Republicans to come up with a funding proposal that can avert a shutdown.
* * *
[T]he Senate will take up the bill as the House sends them its "continuing resolution" (CR) through Jan. 19, which also includes Republicans' much-desired Pentagon funding boost.
The upper chamber is expected to amend the government funding bill and send it back to the House — which is where things could get ugly. Leadership sources in both chambers say the Senate version of the spending bill could include the bipartisan Obamacare stabilization effort, written by Sens. Lamar Alexander (R-Tenn.) and Patty Murray (D-Wash.), to satisfy Collins.
The White House is expected to back that approach because the tax bill repeals another part of Obamacare that conservatives despise: the requirement that everyone carry health insurance.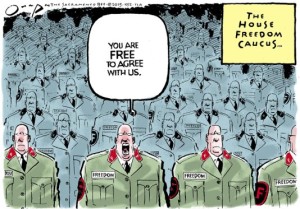 It's unclear, however, whether even a Trump endorsement would make the Obamacare language on the spending bill palatable to House conservatives. House GOP leaders during a Thursday afternoon conference last week began running the idea by lawmakers — but it didn't go over well. Multiple Republicans encouraged leaders to continue with the "jam the Senate" strategy rather than accepting changes made by the other chamber.
Privately, senior Republicans say any House plan to stick the Senate with a bill it can't pass would be political suicide. They worry it could lead to a shutdown — which could backfire in the November midterms.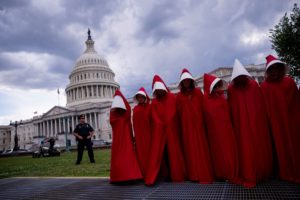 Even more complications could still arise for the spending legislation. Anti-abortion groups with strong connections to House conservatives have said recently that if the bill includes the Obamacare subsidies patch, they want it to also include language barring federal funding for abortions. Senate Democrats, whose votes are needed for passage, would likely push back.
"Any Member voting for the Alexander-Murray proposal, or other Obamacare stabilization legislation not covered by the Hyde amendment, would not only be voting to sustain what many have called the largest expansion of abortion since Roe v. Wade, but would also be voting to directly appropriate taxpayer dollars for insurance that includes abortion," wrote Marjorie Dannenfelser, president of the Susan B. Anthony List, in a letter to lawmakers.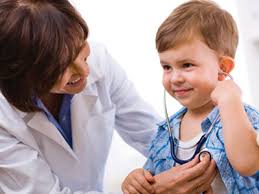 Beyond that, lawmakers also have to iron out several less-discussed policy matters that could wind up tied to the spending bill. One of those includes funding for a popular children's health insurance program whose funding has expired (CHIP); another includes reauthorizing the government's surveillance authority.
A third has become more than a little contentious: a sorely needed disaster aid package for hurricane-ravaged areas in Texas, Florida, Puerto Rico and the U.S. Virgin Islands.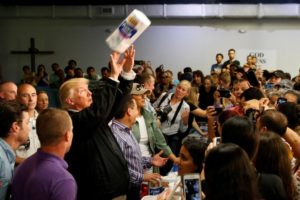 "We've been told time and time again by the speaker and the House leadership that the supplemental's going to be coming, but it never seems to come," Senate Majority Whip John Cornyn (R-Texas), one of the loudest voices urging for more aid for his home state, said last week. "The can always seems to be kicked down the road. It's a source of more than a little frustration on my part and I think on the entire Texas delegation."
Nonetheless, Trump administration officials and senior Republican lawmakers are publicly confident that funding for the government won't dry up — particularly three days before Christmas. Treasury Secretary Steve Mnuchin told "Fox News Sunday" that while he couldn't rule out the prospects of a government shutdown, "I can't imagine it occurring." And Senate GOP leaders, from McConnell on down, have been adamant that Congress will successfully avert one by the end of the week.
"I think we're determined that it's not going to happen, and it won't happen," Cornyn said late last week.
"If ifs and buts were candy nd nuts, we'd all have a Merry Cristmas." We'll see what happens.
UPDATE: House Speaker Paul Ryan cannot retire soon enough. The GOP's FlimFlam Man is not serious. House rolls the dice in spending bill fight:
House GOP leaders are pushing ahead with a risky strategy to avoid a government shutdown at the end of the week: passing a bill that they know is dead on arrival in the Senate.
The current plan for the House is to put a bill on the floor later this week that links a full year of funding for defense with a stopgap measure that funds domestic programs until Jan. 19.
But Republicans know the legislation will likely fail in the upper chamber, meaning the House may end up having to pass a clean continuing resolution (CR) with the help of Democrats — something that Speaker Paul Ryan (R-Wis.) had sought to avoid, and a move that would almost certainly generate blowback from House conservatives.
"If the Senate sends back a clean CR, you'd lose some Republican votes. You presumably would get some Democratic votes," said Rep. Tom Cole (R-Okla.), the chairman of an Appropriations subcommittee. "But you're not going to be able to make that call until we go through the motions."
* * *
The House Rules Committee is slated to meet Tuesday afternoon to prepare the defense–CR package for a floor vote, which could occur as soon as Wednesday.
To sweeten the pot, leaders included funding for the popular Children's Health Insurance Program (CHIP), which expired in September. They could also attach an $81 billion disaster aid bill for hurricane-ravaged regions in Florida, Texas, Puerto Rico and the U.S. Virgin Islands. The relief package was initially expected to be unveiled Friday, but was delayed to iron out last-minute concerns.
However, even with CHIP and disaster aid, lawmakers acknowledge that the defense-first strategy is unlikely to fly in the Senate, where eight Democratic votes would be needed to overcome a filibuster.
Forty-four Democrats signed onto a letter vowing to oppose a combination CR–defense omnibus that includes a full year of military spending, citing concerns with prioritizing defense over nondefense programs.
The Senate may also try to attach a pair of bipartisan ObamaCare fixes to the CR that Senate Majority Leader Mitch McConnell (R-Ky.) promised Sen. Susan Collins (R-Maine) in exchange for her vote on tax reform. House conservatives have flatly rejected that idea.
"It's not all worked out. As usual, it all hinges on the Senate," Rep. Dave Brat (R-Va.), a member of the conservative House Freedom Caucus, said Thursday.
* * *
Lawmakers say the Senate will either strip out the defense piece from the bill or offer their own four-week CR as an amendment and send it back to the House, where Ryan would likely need the help of Democrats to pass it.
Democrats have backed off their demands to include protections in the stopgap bill for young immigrants brought illegally to the country as children, but have been insistent that they will not back an increase for defense without a boost for nondefense programs as well.
* * *
If the House ends up passing a stopgap bill with Democrats this week, it could spark a revolt from conservatives, who already worry that Ryan may cut an unpopular deal with Democrats on other contentious issues like immigration and the debt ceiling next year.
House conservatives want leadership to just jam the Senate with the defense–CR package, daring Democrats to vote against military spending, disaster aid and children's health insurance.
But Ryan and other GOP leaders are especially eager to avoid a shutdown right after passage of the tax bill, which would threaten to overshadow their first big legislative achievement (sic) under President Trump.