Christine Marsh, a former high school teacher—who won teacher of the year–is running against State Senator Nancy Barto "whose fingerprints are all over the attacks against teachers," Marsh tells Claire Knipe, Arizona List's political director.
"Christine is one of a handful of incumbents who were districted together during the redistricting process so Christine, who was elected in LD28 and Nancy Barto, who has elected in LD15, are now both in the new LD4," Claire Knipe tells Blog for Arizona.
Marsh's interview with Knipe has been edited for brevity and clarity, with editor's comments in italics.
Claire Knipe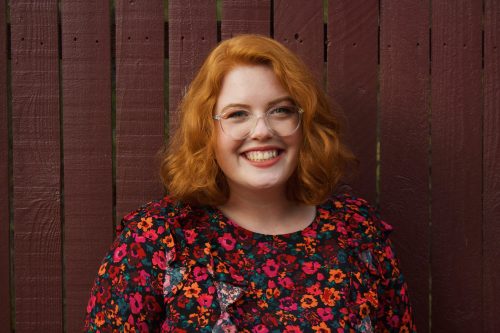 Can you start by talking about what this week was like, what happened, and where things are in the session?
Christine Marsh
It's been bit of a holding pattern at the legislature as we wait for the budget.
We Democrats have been shut out of the process so we're waiting to learn more.
We know that in April, the so-called 'skinny budget' died in committee over in the House. The skinny budget is a continuation of last year's budget, as the legislature needs to pass a stopgap measure by the end of June.
The final budget is expected to include tax cuts that benefit the wealthy.
Representative Michelle Udall, (R-Mesa) voted with the Democrats, saying there is no reason for state government, with a $5 billion surplus, to leave the money in a piggybank while schools and other critical needs remain unfunded.
Last in Education
 Claire Knipe
One critical topic this year and one of your specialties is education.
Can you talk a little bit about some of the bills we've seen with education?
Christine Marsh
We saw unprecedented attacks on public school students and teachers this session.
I want to remind everybody we're in the midst of an education funding crisis that's more dire than ever.
We are last in the nation on every important metric in terms of education, like funding, teacher pay, and class size.
One bill in particular that caused me heartburn was Senate bill 1211, which would force teachers to post almost everything they teach online.
As my colleague Blue Meanie reported in an update to an April 19 story:
 "Governor Ducey signed legislation that greatly expands the rights of parents to know anything their children tell a teacher or schools counselor, the latest Republican [culture war] to promote 'parental rights' ahead of the 2022 election.
"The measure, which passed the GOP-controlled legislature in party-line votes, also allows parents to sue school districts or officials if information is withheld."
Claire Knipe
An Arizona Supreme Court ruling voted down Proposition 309, which would have relegated last year's flat tax [for the wealthy] to the voters.
Can you talk about these attacks on education?
Earlier this year, a Maricopa County judge ruled against Proposition 208, a measure voters passed in 2020 that would have increased the taxes wealthy Arizonans pay for public education funding.
The Arizona Supreme Court decided that voters can't use Arizona's ballot initiative to supersede legislation.
Please read my colleague David Gordon's, article on the Arizona Supreme Court thwarting the people's will.
 Christine Marsh
It's a stacked Supreme Court in Arizona.
Environmental Committee Votes Unanimously  
Claire Knipe
 Moving on from education, you sit on our Natural Resources, Environment, and Water Committee.
Christine Marsh
I absolutely love that committee.
A lot of the bills that come through that committee are unanimous, and that's fun.
One of the most important issues is the groundwater and surface water shortage. We see bipartisan support.
Claire Knipe
Can you talk about good legislation that has either already passed or you are hopeful will pass this session?
Christine Marsh
Unfortunately, there are few good bills, given the GOP majority in both chambers.
 Claire Knipe
As Christine said, we need a net seat in both the House and the Senate to be at parity, which would be an incredible difference from what our legislative process looks like now.
And two seats to have the majority in both chambers.
 Claire Knipe
The bill that folks were up in arms about was changing the Permanent Early Voting list to the Active Early Voting List.
Senate Bill 1485, sponsored by Republican Sen. Michelle Ugenti-Rita, would remove voters from the list if they don't use their early ballot at least once in two straight two-year election cycles, and if they don't respond to a notice from county officials, warning them of the removal.
Christine Marsh
One of the more chilling ideas was to allow same-day voting only. The Senate was able to kill the most egregious voting rights bills, including one that would prevent early voting altogether.
Senator Paul Boyer (R-Glendale) voted against 12 of the dead White Supremacist bills along with the Democrats.
But the fact that voter suppression bills are circulating is overwhelming because there are so many of them we must fight.
I recommend people email representatives and senators, but not just once. Send a couple of emails, and follow up with a phone call. Legislators are inundated, and sometimes persistence pays off.
  "Radical Right" Nancy Barto
Claire Knipe
You mentioned your opponent and the not-great work she is doing at the legislature.
Can you talk about the importance of your race?
Christine Marsh:
I'm up against the radical right's Nancy Barto.
She has her fingerprints on most of the attacks on education, the attacks on the LGBTQ community, and on health care choices women make that concern their own bodies.
But we can vote me in and keep the seat Democratic while taking out someone from the fringe.
 Claire Knipe
How can they help to make sure that you win and to flip our legislature?
 Christine Marsh
Please donate some time, come canvass with us, and write postcards.
It's Chris4arizona@gmail.com.
.