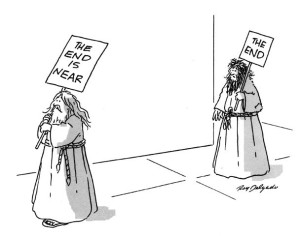 The Tea-Publican leadership in the Arizona legislature believes that they now have the votes to pass their GOP budget, with some amendments.  Work is scheduled to begin at 8:30 a.m. this morning. and is likely to be an all day marathon session.
The public relations nightmare created by the GOP budget retaining $31 million in cuts to K-12 education passed last year at the same time they are trying to sell Prop. 123 to voters as more money for education apparently is to delay the change in education funding formulas set to take effect this fiscal year by one year — you know, just long enough to get past election day in November in the hopes that low information voters will not remember it by then.
Howard Fischer reports, GOP: Votes lined up for spending plan:
After a week of delays, Republican legislative leaders say they now have the votes lined up for a $9.58 billion spending plan for the coming budget year.
Plans are to begin debate today on the package. But the actual go-ahead is contingent on the approval of lawmakers who have been holding out — and stalled the process for — to restore funding for public schools.
Rep. Heather Carter, R-Cave Creek, said legislative leaders had made a verbal commitment to remove all the cuts that had been in the plan crafted by those same leaders and Gov. Doug Ducey. But Carter said she and other Republicans concerned about K-12 finances were holding out for specifics.
"I am just waiting to see some final language," she said, language which is supposed to be ready in the morning. More to the point, she wants the numbers that leadership is promising to be verified by legislative budget analysts.
"If that language represents the conceptual agreement related to K-12 education, I believe we can move forward."
Those numbers are important.
The spending plan advanced by the governor and GOP leaders proposed to implement a change approved last year which distributes state aid to schools based on current year enrollment. Until now, schools got money based on the number of students they had last year.
That difference is significant, to the tune of $31 million less overall.
Carter said the deal keeps the prior-year funding in place, albeit for only one more year. But she said that gives a special gubernatorial panel studying the overall school funding formula a chance to finish its work and make recommendations to the Legislature.
Yes, when the legislature will terminate desegregation funding to school districts, pass a "vouchers for all" bill to privatize public education in Arizona, and allow private for-profit education organizations to borrow money using the state's credit for charter schools in violation of the "gifting" clause in the Arizona Constitution. But that's all going to happen next year if voters are foolish enough to elect a Republican majority to the legislature in November.
She said the same is true for plans to cut aid to charter schools sponsored by traditional school districts as well as a scheduled reduction in funding for small charter schools. The agreement would keep the current financing in place.
And a proposal to make it harder for some districts to qualify for state-financed new schools also would be tabled for a year.
The budget plan does include new money for some programs, including more than $26 million for a new Border Security Strike Force the governor is setting up in the Department of Public Safety.
Well there's another $26 million better spent on funding K-12 education and, oh I don't know, how about restoring KidsCare funding. The Arizona Republic: Our View: Restore KidsCare (it's a no-brainer), and E.J. Montini, Montini: KidsCare: What part of FREE don't lawmakers understand?
There also is funding to widen Interstate 10 to three lanes in each direction near Picacho as well as improve a road near the new Mariposa port of entry at Nogales.
And there's even money for two new Supreme Court justices [completing the authoritarian GOP's hostile takeover of the "independent" judiciary, and Chief Justice Scott Bales did not even get the level of funding he wanted in exchange for selling the Supreme Court. Senate approves expansion of state high court.]
The new budget does use the state's surplus to eliminate some of the "rollovers" of spending from one year to the next. But it leaves in place a $1 billion payment deferral to public schools.
The GOP budget process is corrupt and cries out for reform. The Arizona Daily Star editorialized, Our View: AZ budget process is broken:
The job of Arizona's lawmakers is to craft a budget based on the state's existing needs and, presumably, plans for the future. At its best, building a spending plan should be a collaborative process between constituents and a politically and geographically inclusive group of legislators.
It's been years since Arizona's budgeting process has remotely approached such a lofty goal. Deals are put together by a select few majority leaders — now Republicans — with no input from minority Democrats.
Weighing priorities and deciding on a budget has typically been an exclusive process. Precedence doesn't make it good governance. Such opacity turns off voters and adds to the sense that elected officials do their most important business in secret.
An example of how closed the process is comes from the Facebook page of Sen. Steve Farley, a Tucson Democrat. On April 26, he posted a photo of a sheet of paper bearing a list and numbers — but it was fuzzy and incomplete.
Farley's post: "Crowdsourcing, please! We legislative Democrats need your help to decipher the budget proposal. This is the best copy of the Republicans' tax package we have so far, believe it or not. We have not been provided with an original — we just found this terrible low-res copy. I can see there is a big property tax break for Grand Canyon University, but it's hard to figure out the rest. Please leave your translation in the comments for anything you can figure out. This is what transparency looks like. #RememberInNovember"
Leaving the minority party to scavenge bits and pieces of the budget while deals are being struck behind closed doors is not legislating in good faith.
Fast forward a couple days, and a $9.58 billion budget deal was revealed, hammered out with Republican leadership and Republican Gov. Doug Ducey — even though his spokesman said that Ducey didn't regard that agreement as final, according to a report from Howard Fischer of Capitol Media Services.
Opposition rose as the public, and rank-and-file lawmakers, including some Republicans, learned that the deal would cut public K-12 education by millions. Estimates varied, depending on what permutation of cuts and amendments might be passed.
The Arizona House began its only budget "public hearing" — and we use that description loosely — at 9 p.m. Thursday, and it lasted past midnight. It's ridiculous to think that even the most engaged constituent would be able to participate in such a farce at that hour on such short notice.
In the end, the budget will have been written in the dark, away from public scrutiny and input. Amendments may change the budget during the process, but making significant changes without much chance for meaningful analysis doesn't bolster public confidence in how budget priorities are set.
Arizonans have grown accustomed to this exercise. Tradition doesn't make it right. There is no mystery why people have grown disillusioned with the political process.
But wait, there's more! There is a bevy of bad bills that have been on hold while the GOP leadership tried to round up votes for its budget. Once the budget is passed, there will be what I call a "rocket docket" of votes scheduled on these bills to ram them through the legislature as quickly as possible, often in the dead of night when the public and even the media are not watching. This is how our lawless Tea-Publican legislature rolls.
If you want to end this GOP culture of corruption, you have to kick these Tea-Publicans out of office and elect a Democratic majority legislature. The time for reform is now.